= 0.5 ? swiper.slideNext() : swiper.slidePrev()">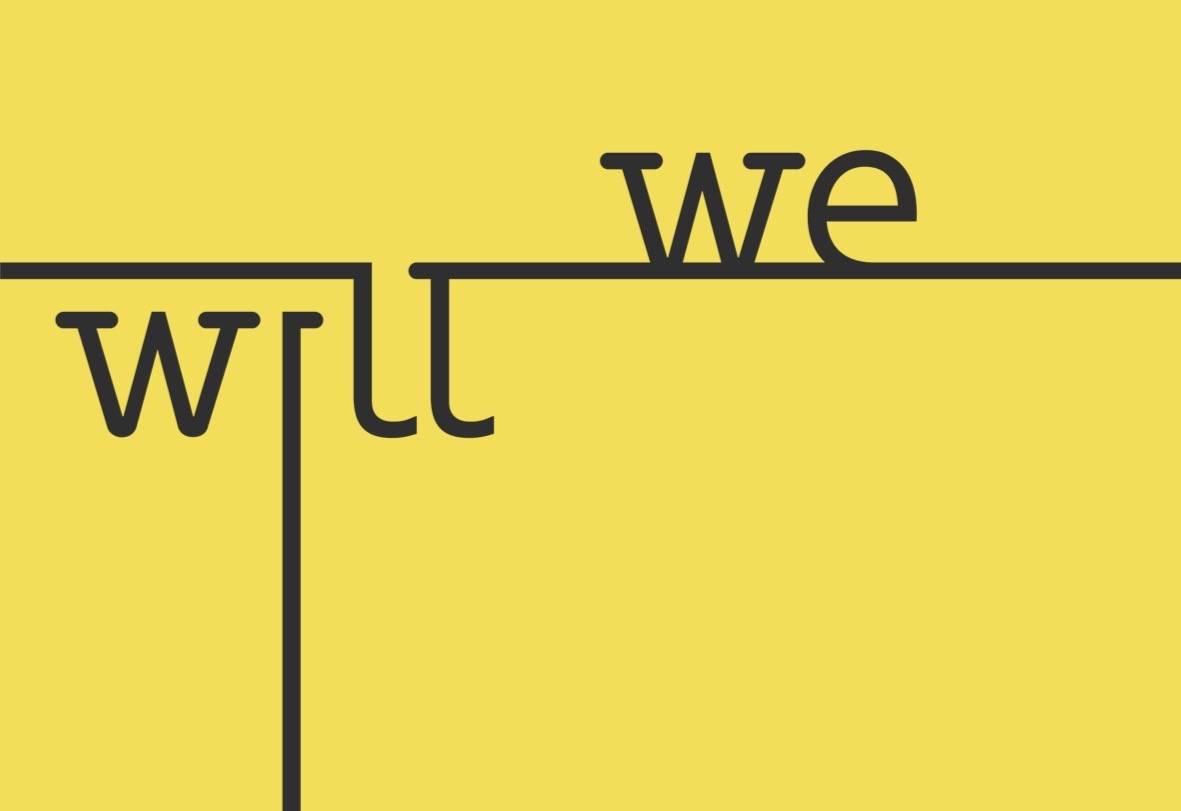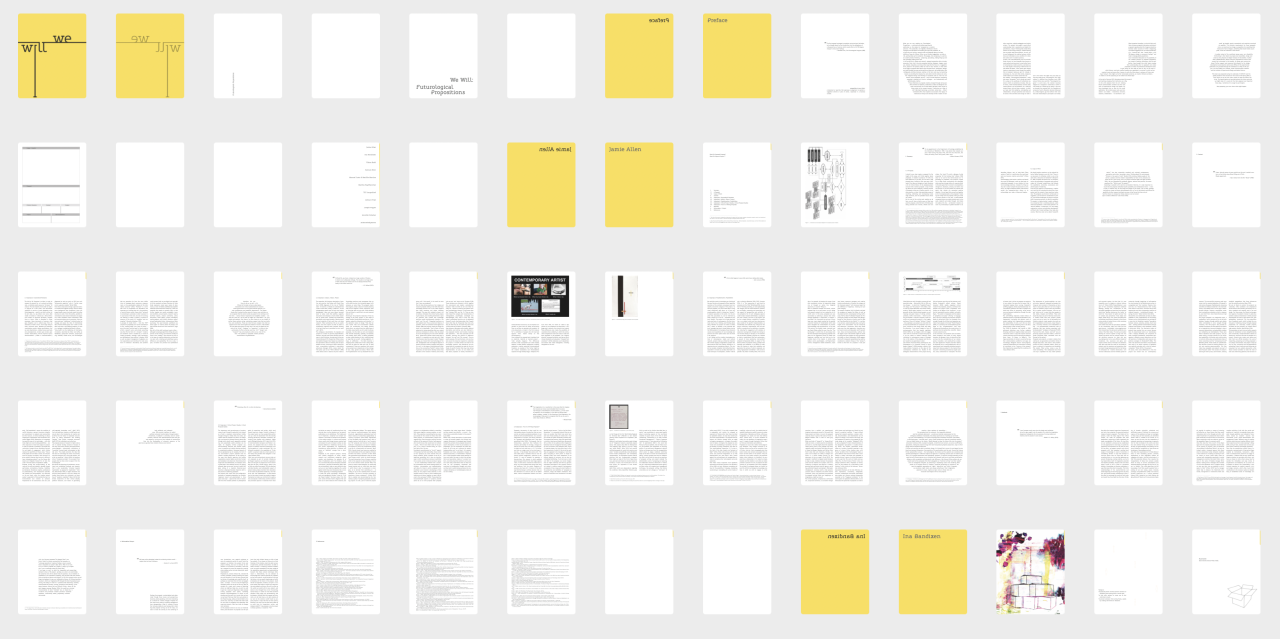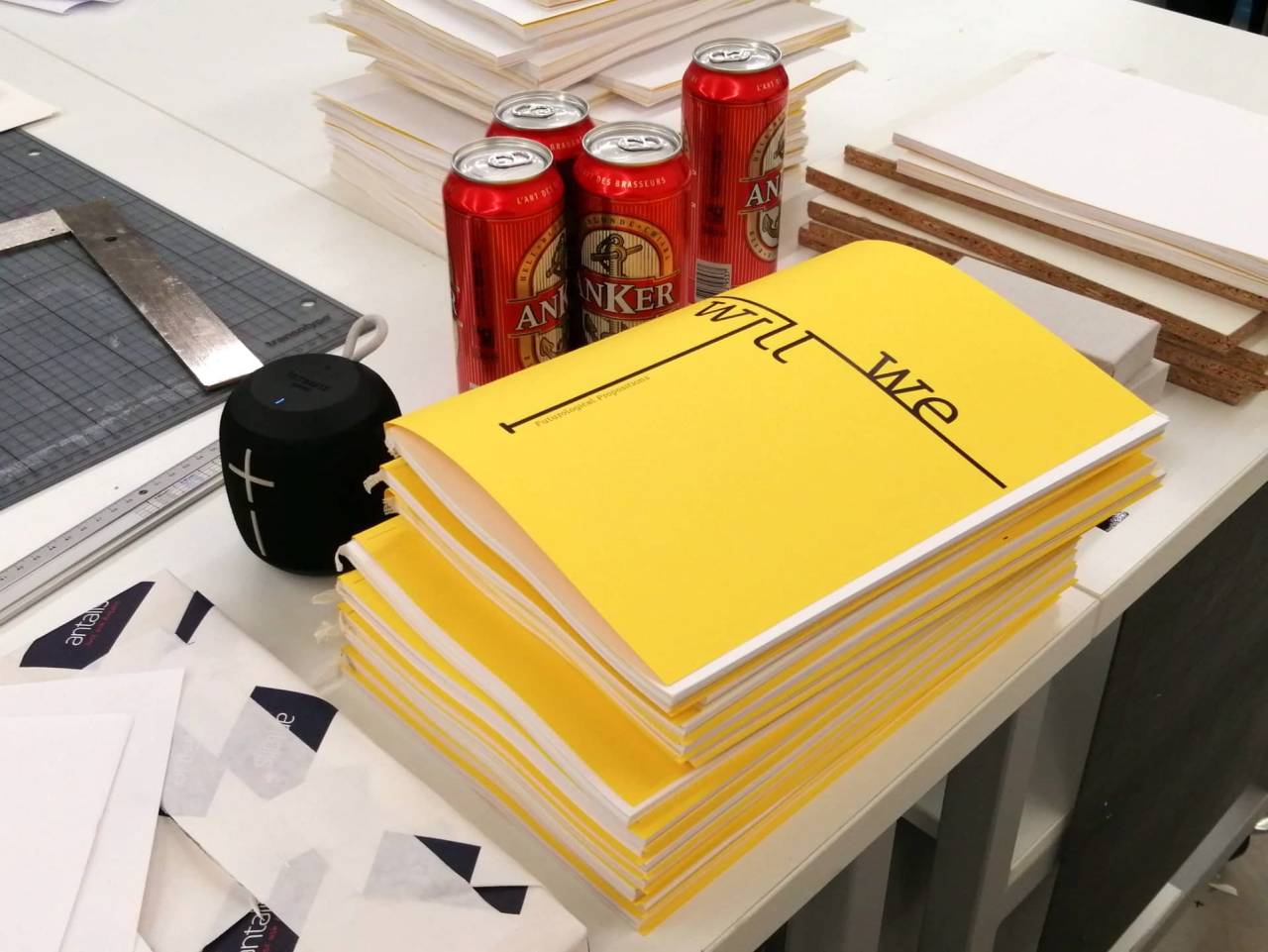 We Will is an art book and essay on the subject of the proposal, as a creative practice. The work emerged from discussions and workshops on the nature of 'futurological propositions' and the future form of writing that is the proposal, its thinking and practice. As a creative and critical institutional practice, some might say a contemporary creative and institutional necessity, proposal writing in media, technology and arts domains becomes a particular form — a kind of (science) fiction of the self and others. As a matter of pragmatism, professional development and self-care (or institutional therapy), why should we not think the proposal as part of creative practices, instead of casting them as extraneous, ancillary to other modes of expressive and inspired creative work?
The 123-page book contains the long-form essay What Do Proposals Propose? What Do Projects Project?, as well as works by Ina Bandixen, Viktor Bedö, Samuel Bron, Manuel Justo & Matilde Martins, Martha Kapfhammer, Till Langschied, Adrian Pirlet, Joseph Popper, Jennifer Scherler. The context of the publication is the Institutions as a Way of Life project and distribution was afforded by Out and About.
A physical print series edition of the book, designed and hand-bound by Ina Bandixen, Matilde Martins and Manuel Justo was created at the Basel Academy of Art and Design Bookbinding workshop.