= 0.5 ? swiper.slideNext() : swiper.slidePrev()">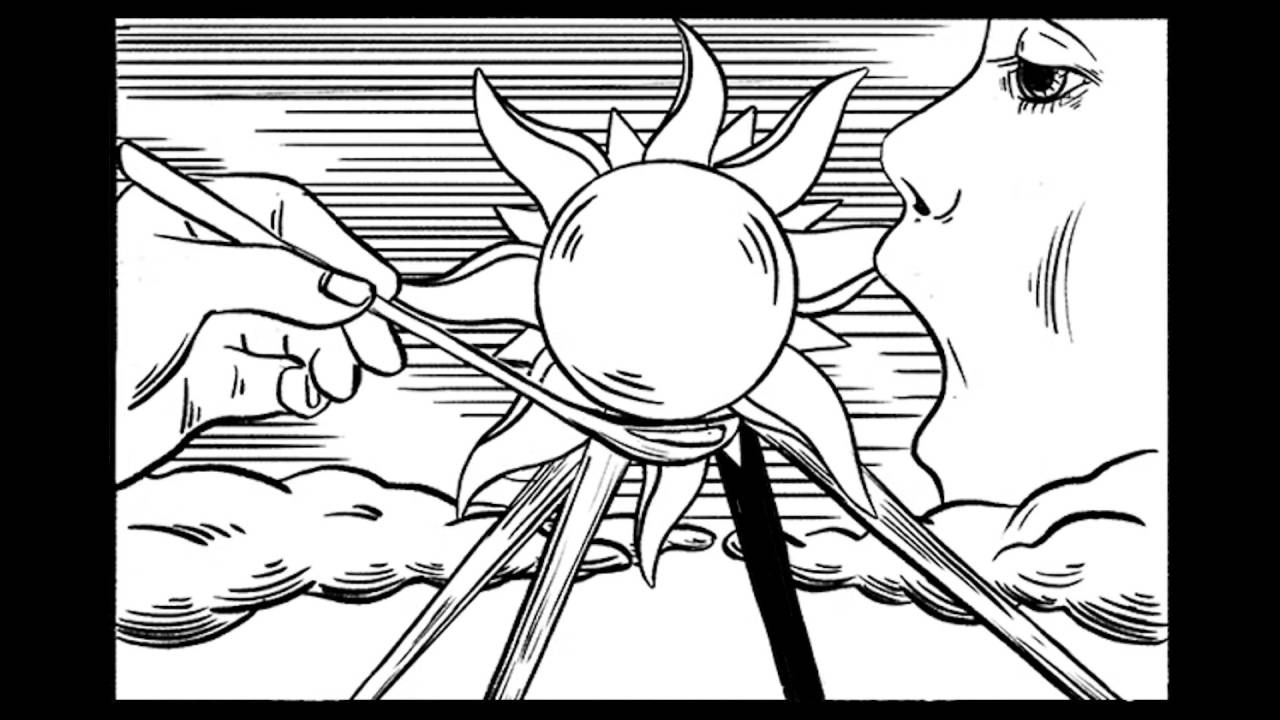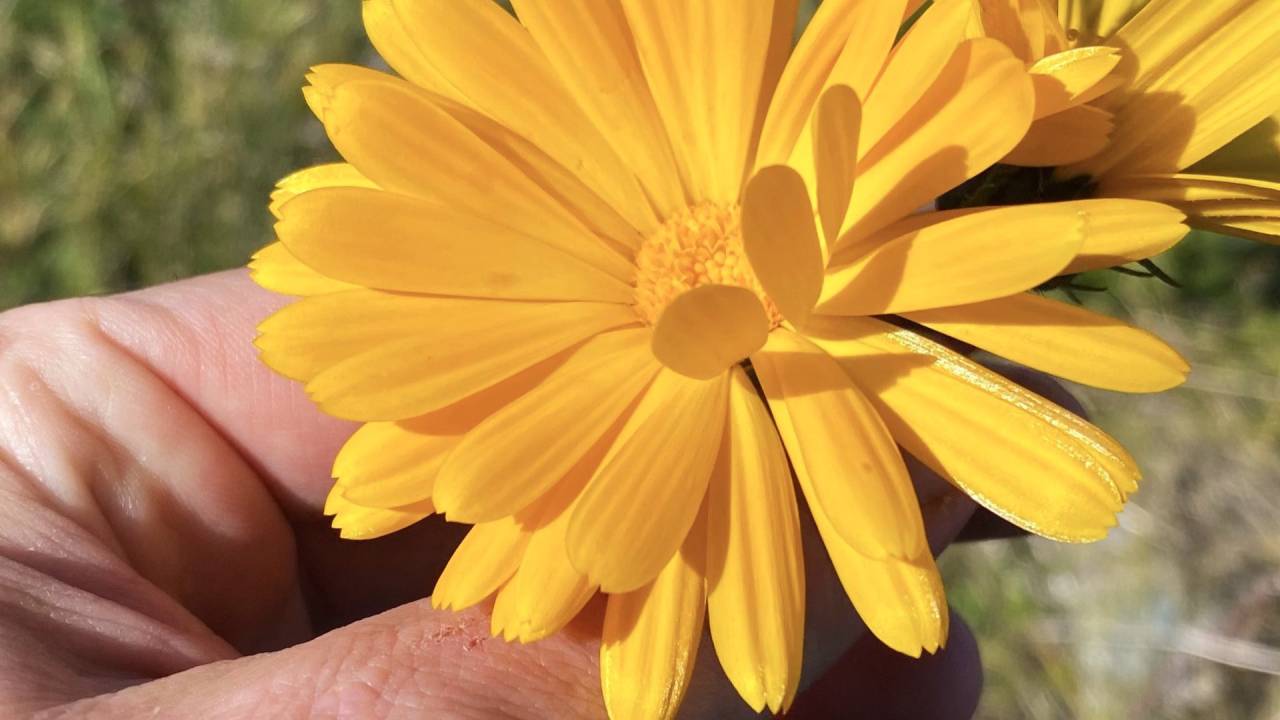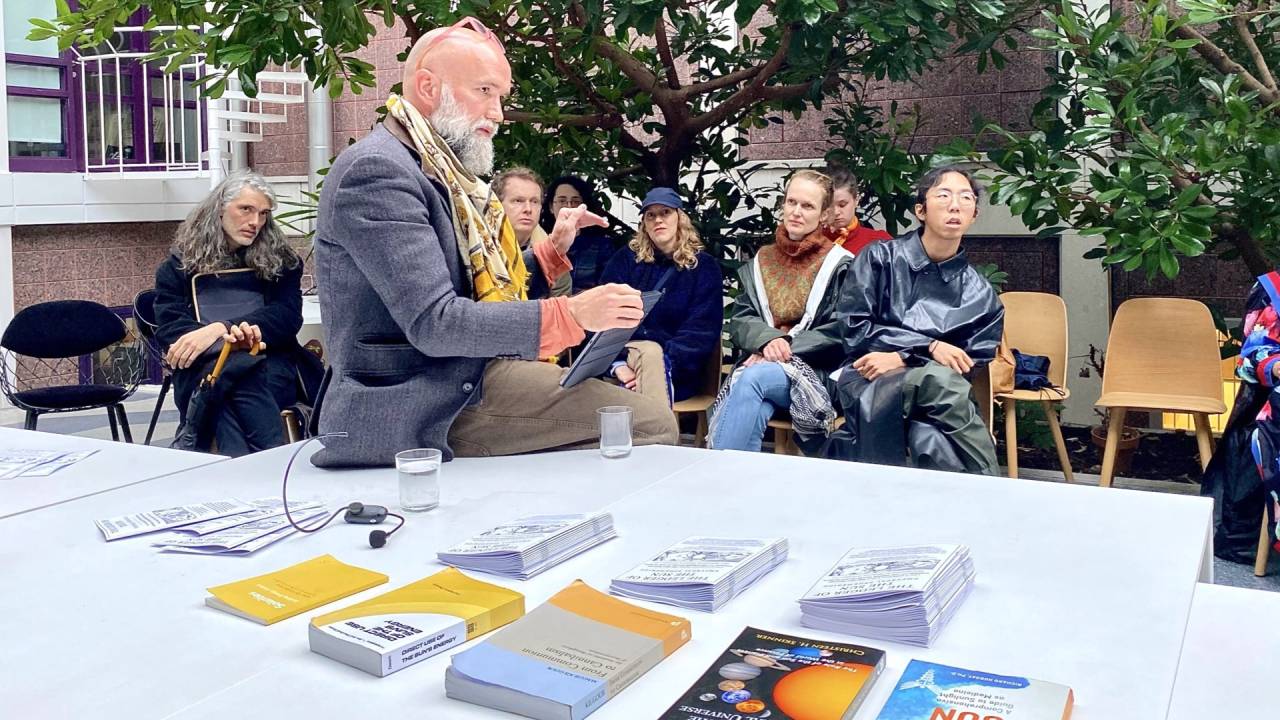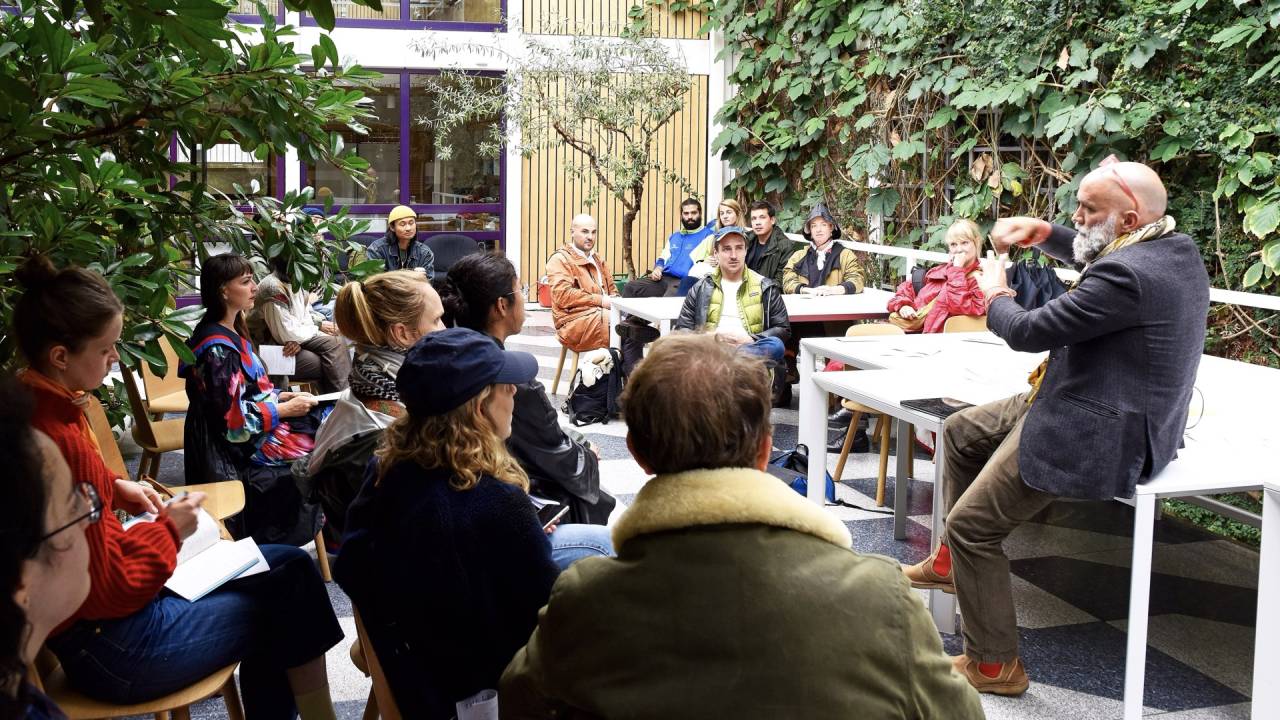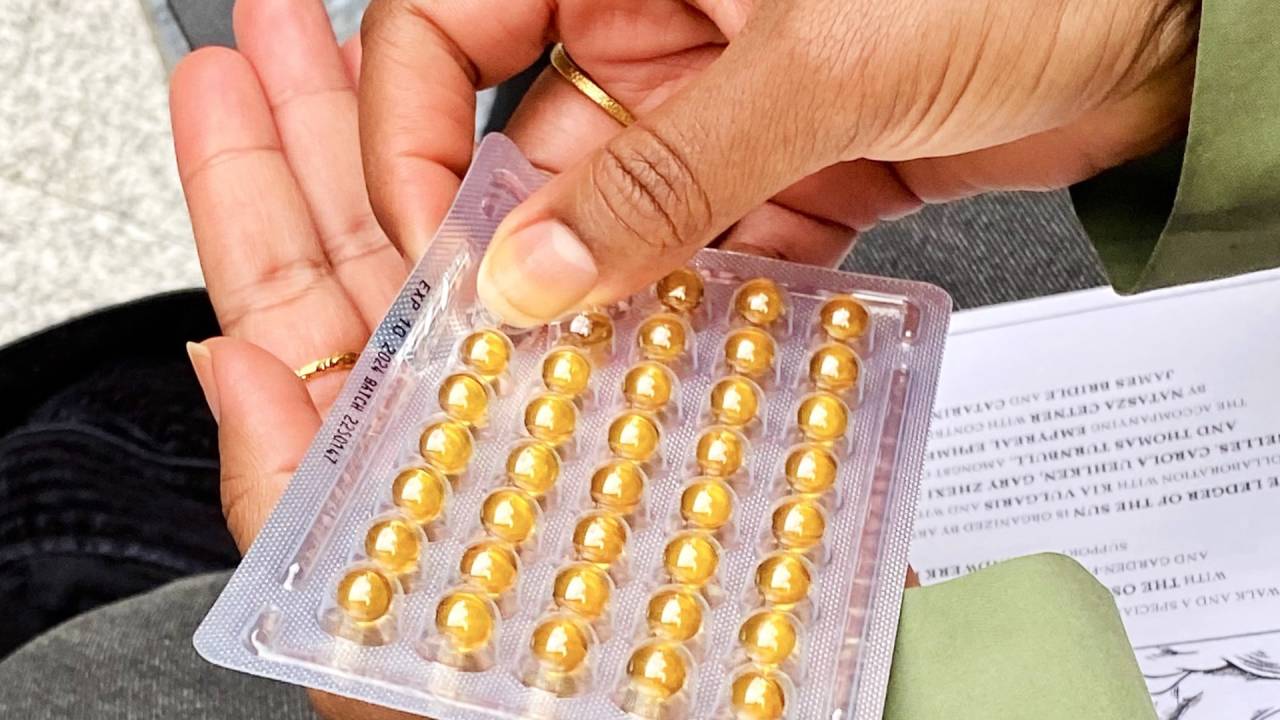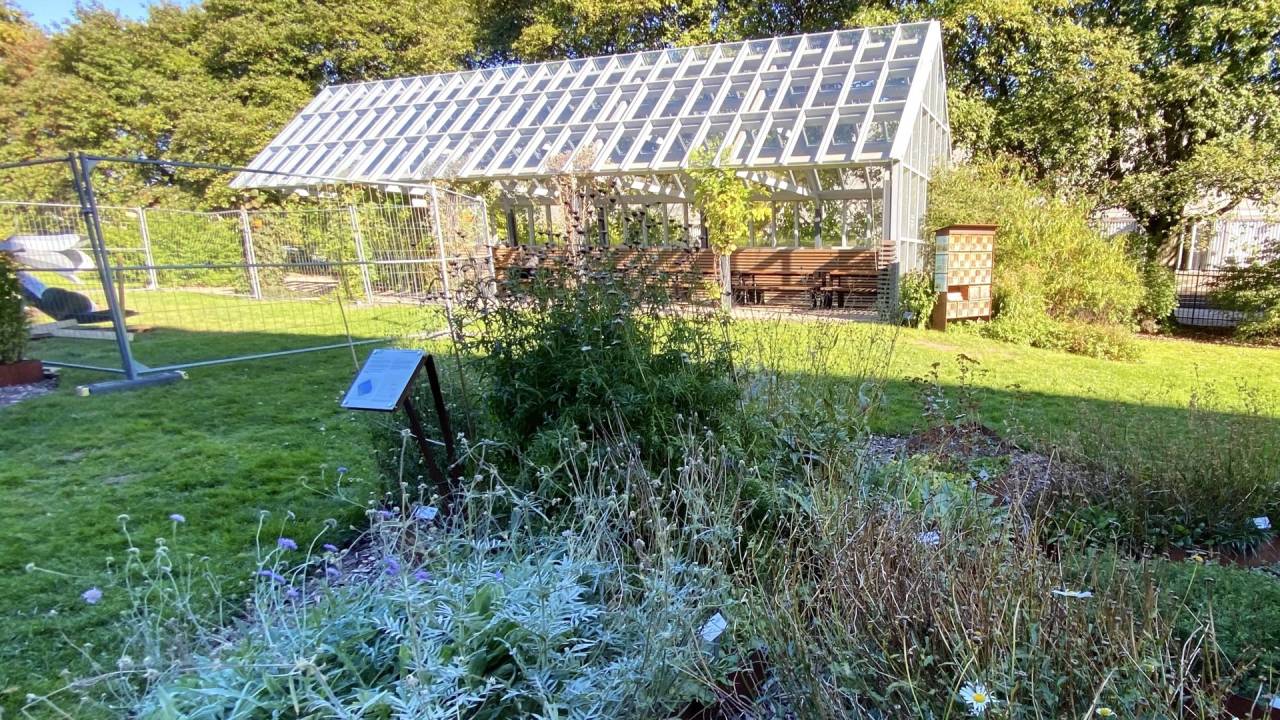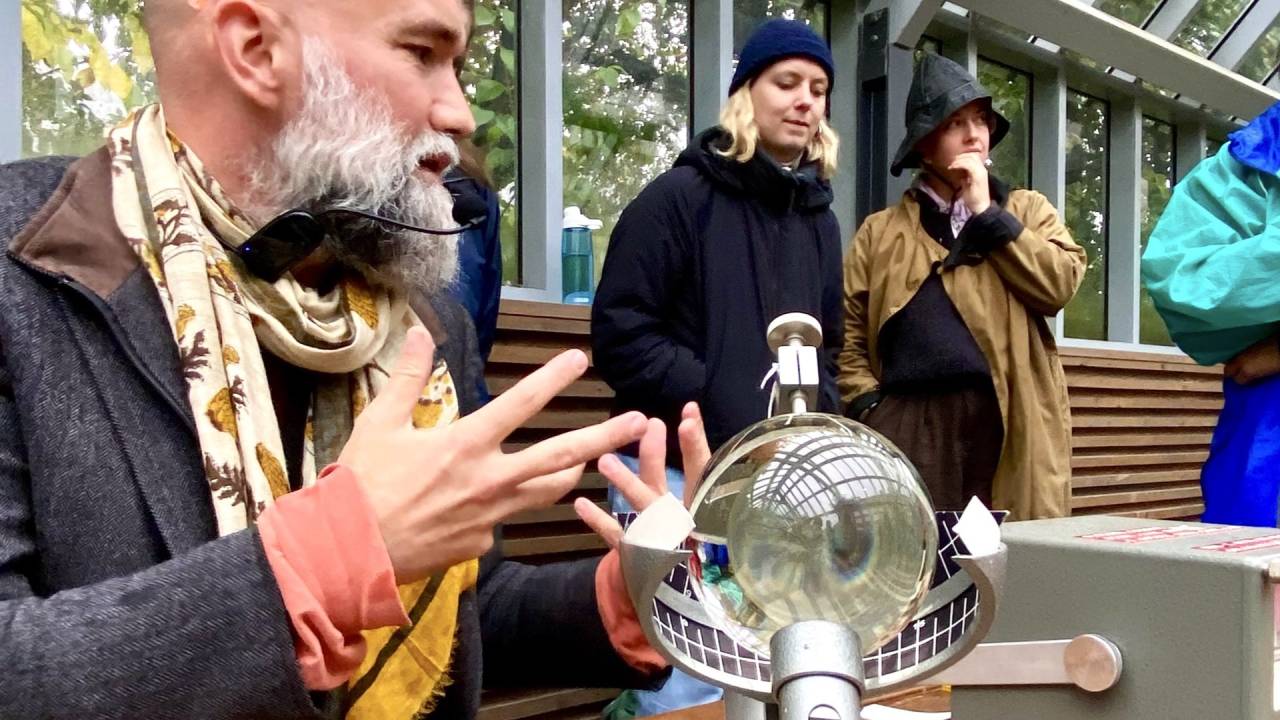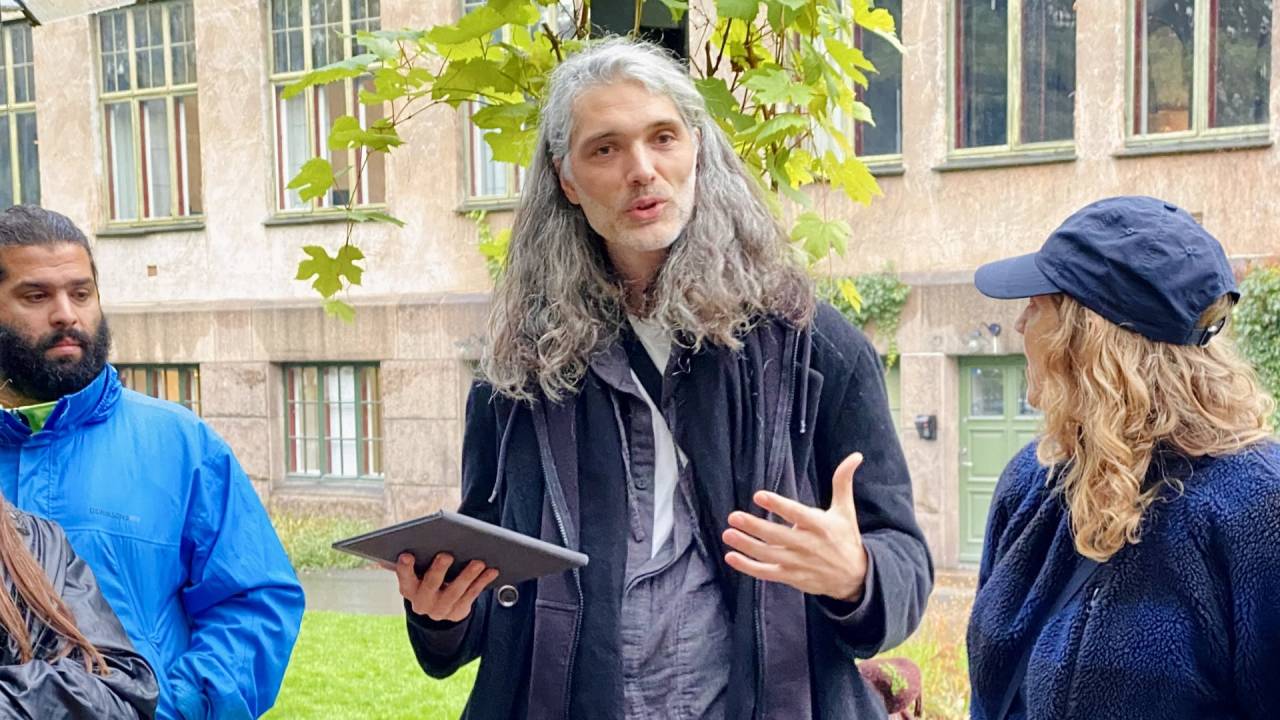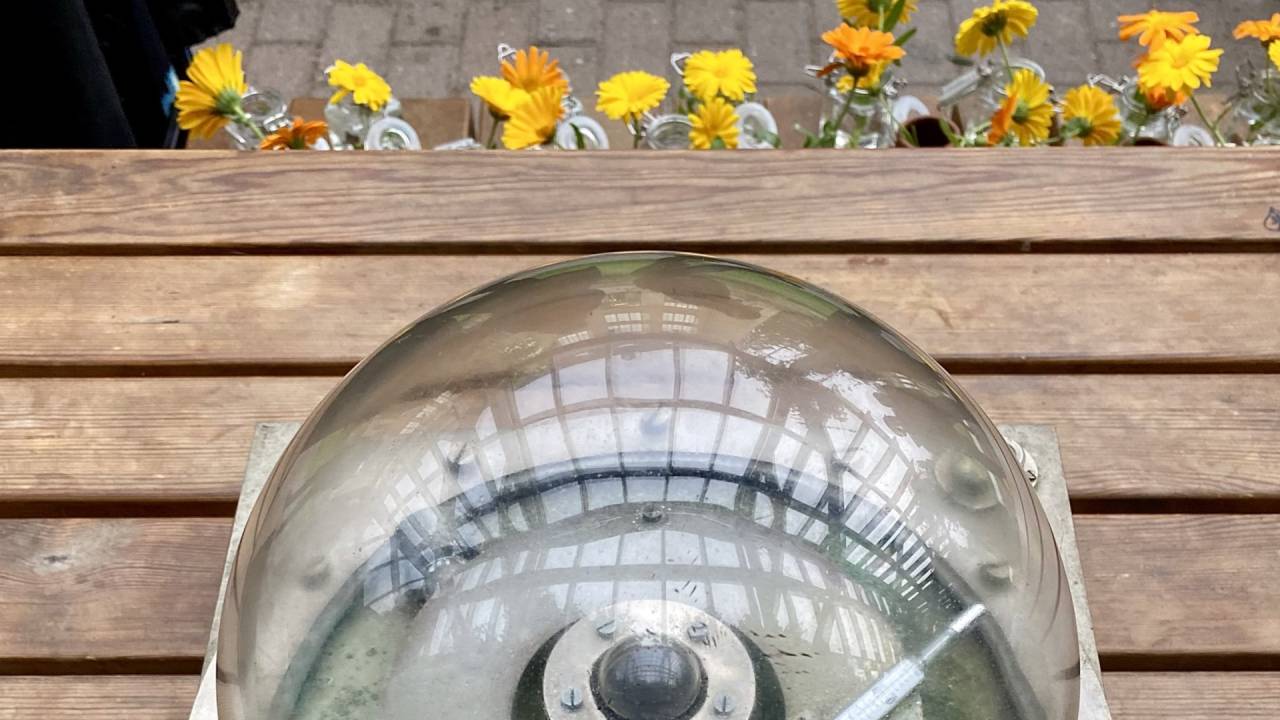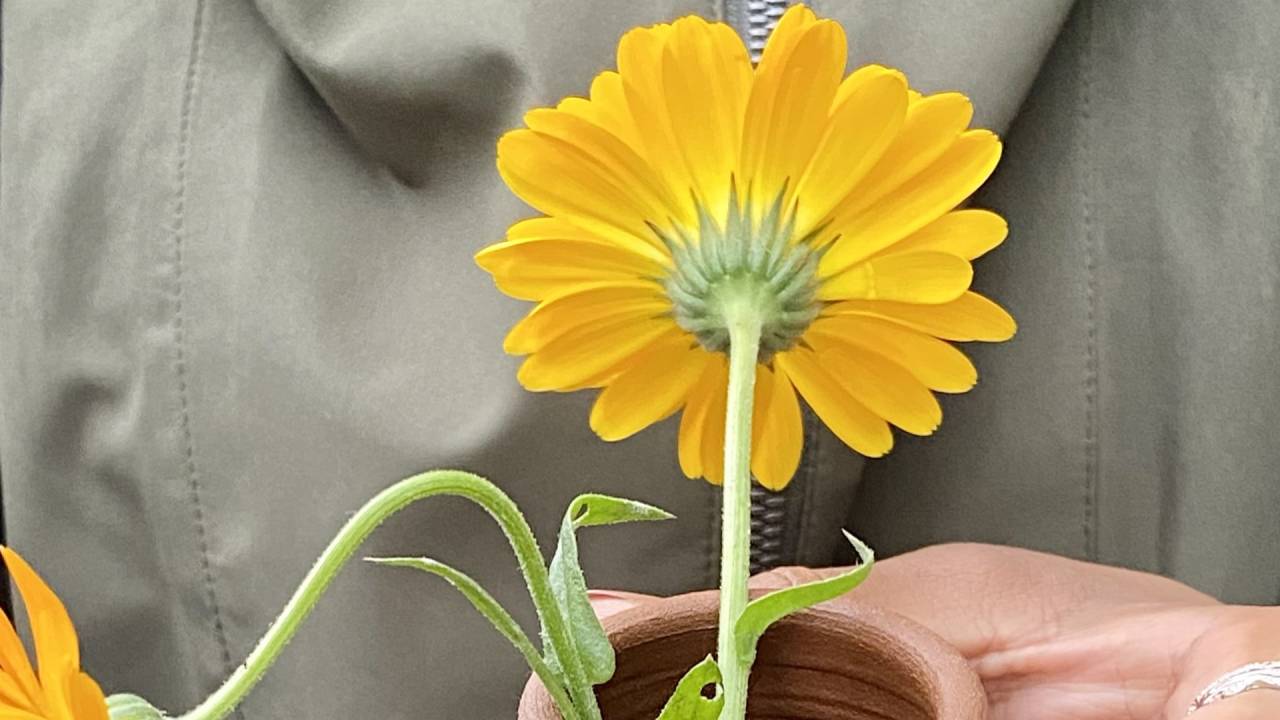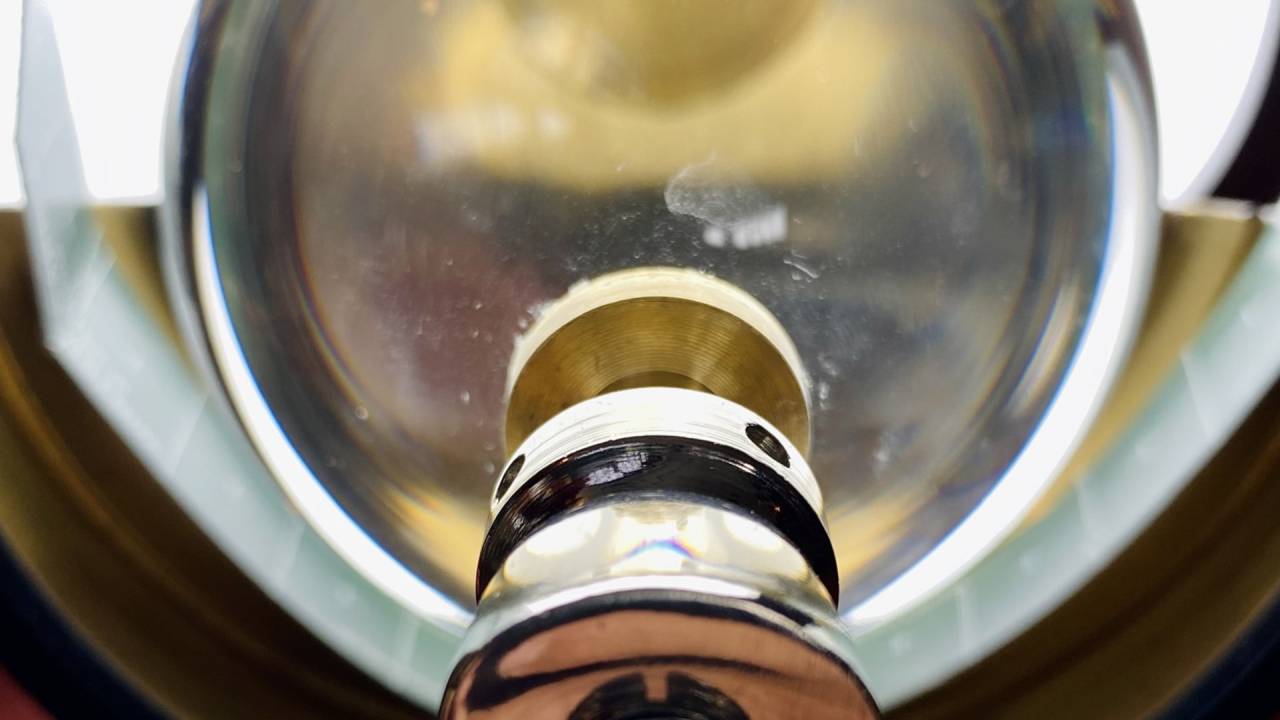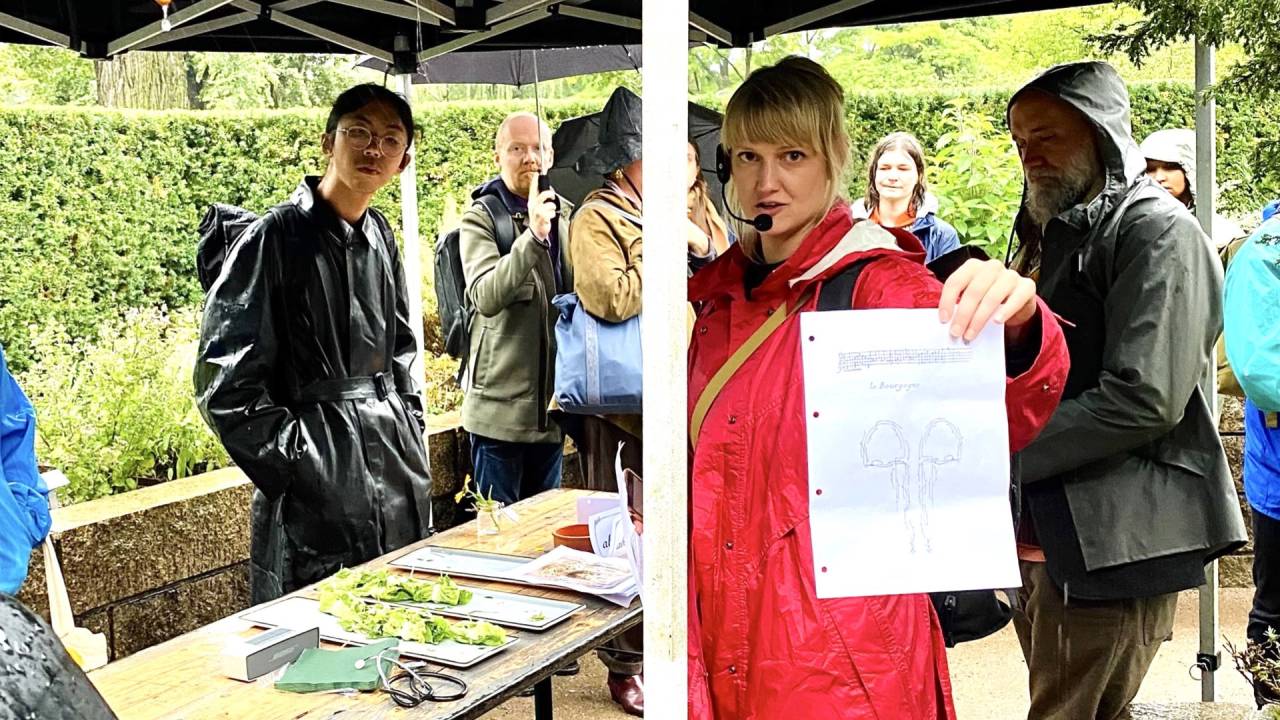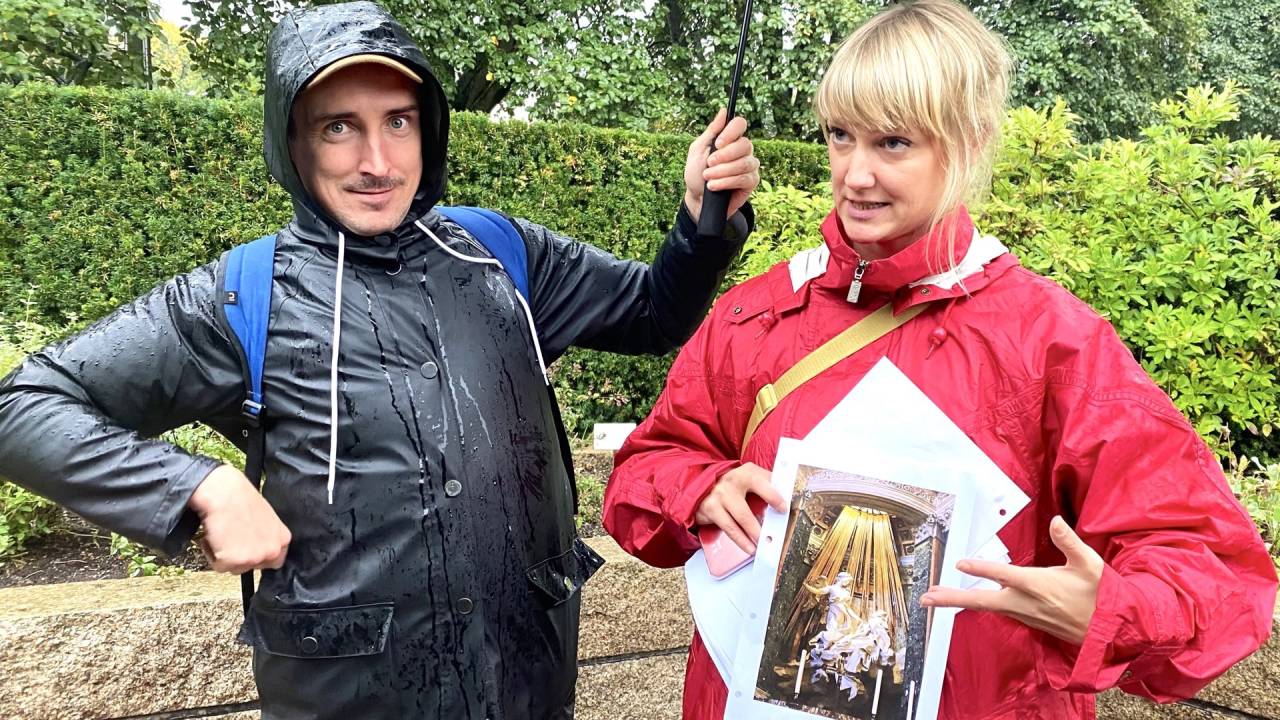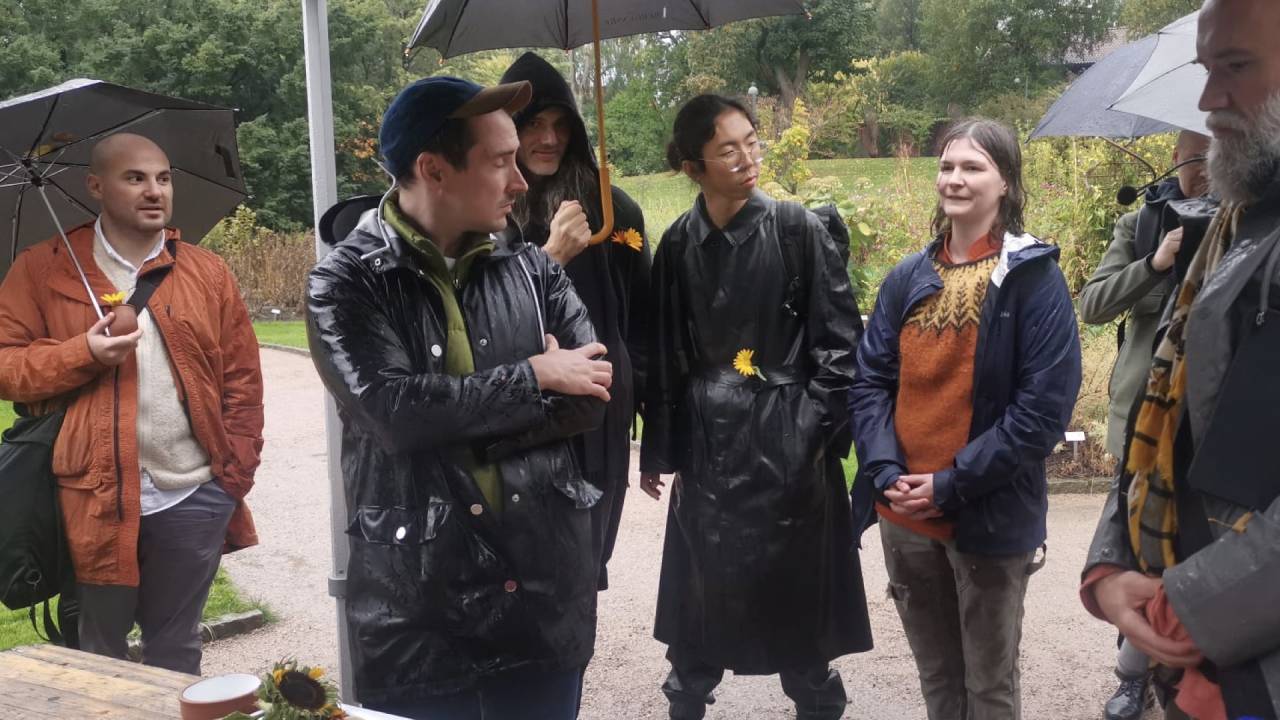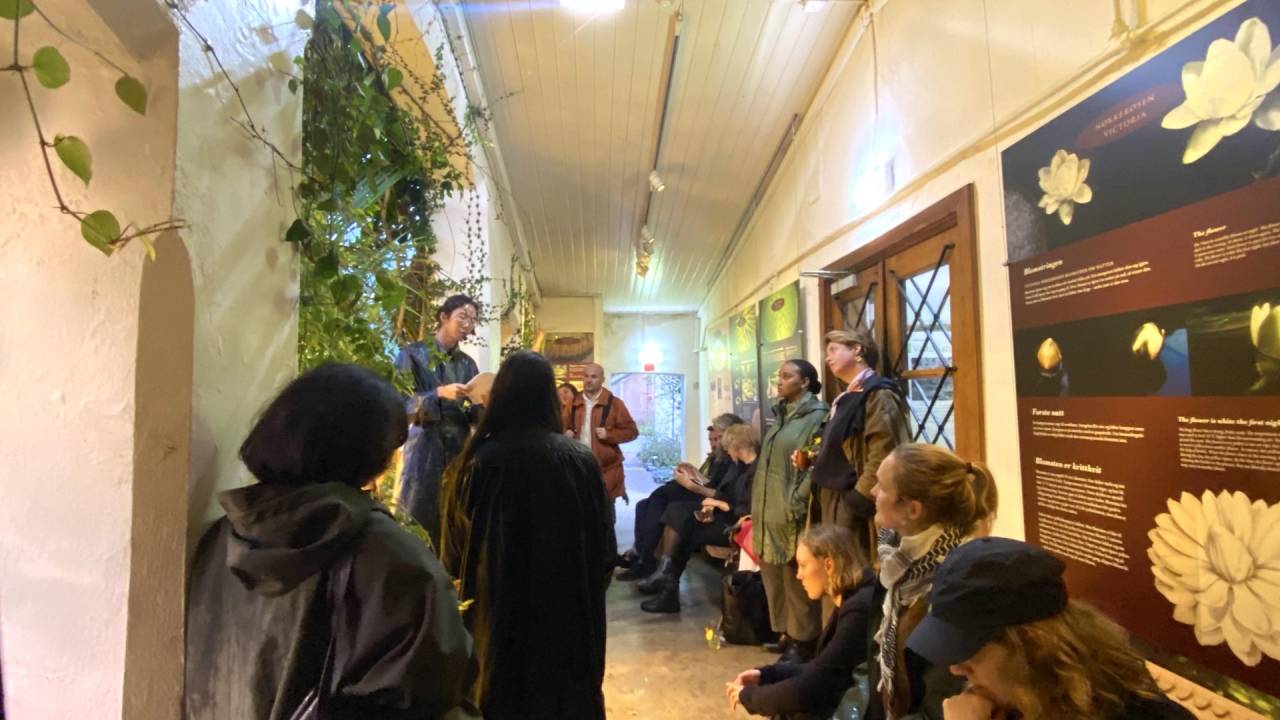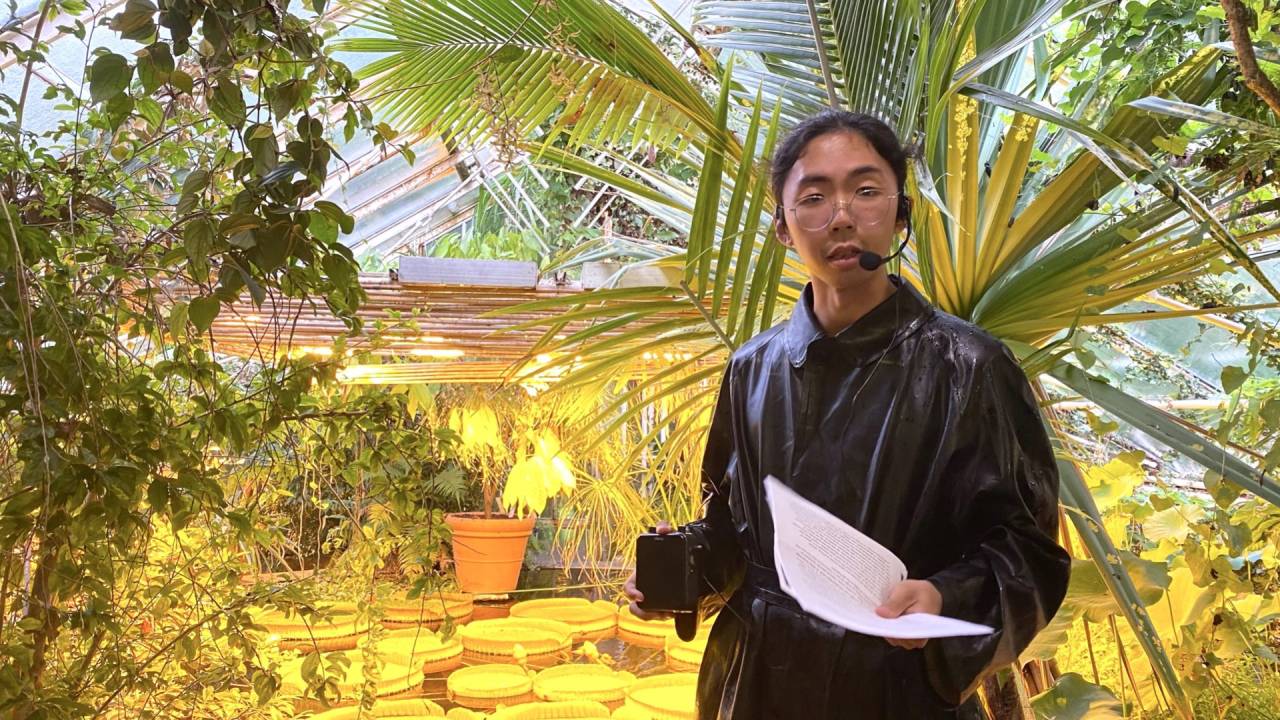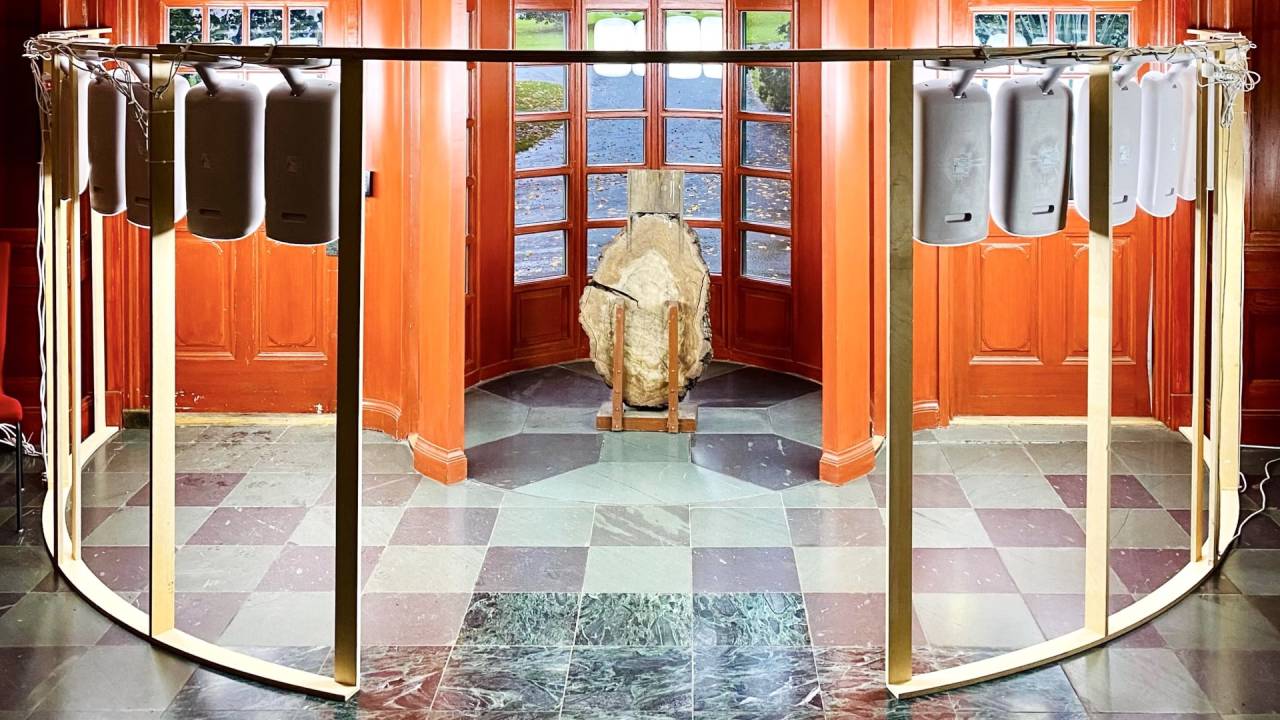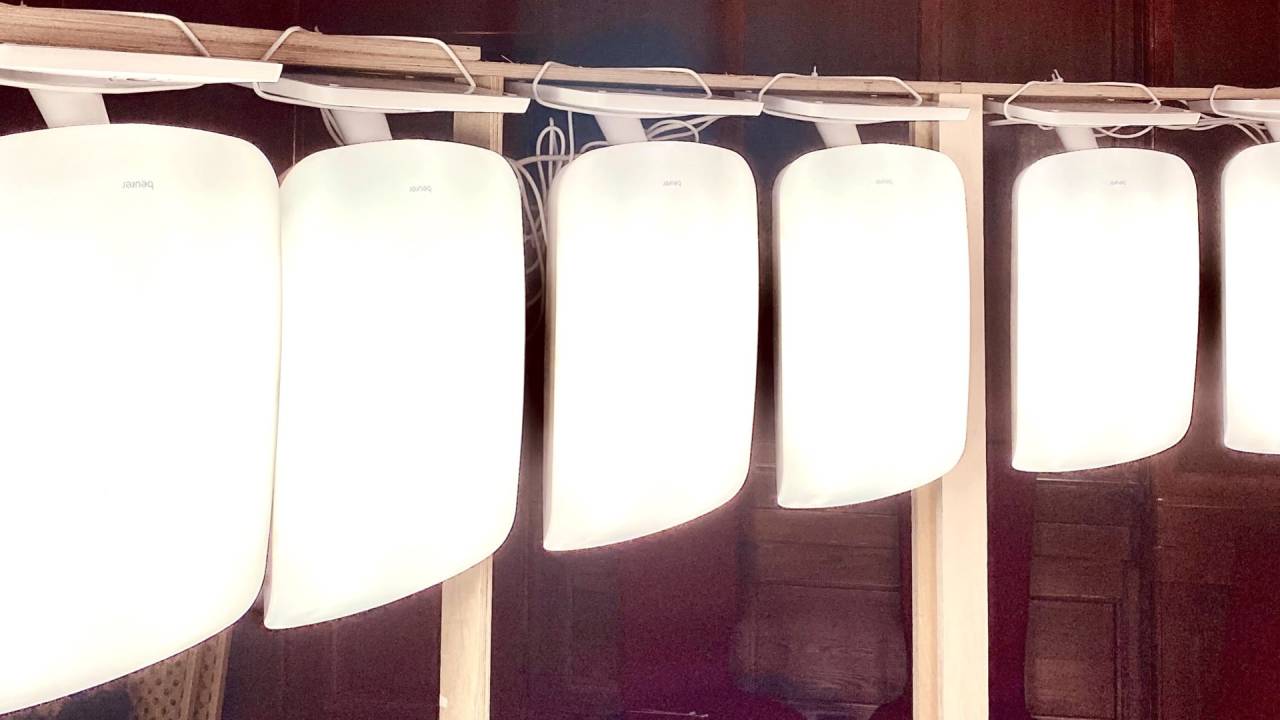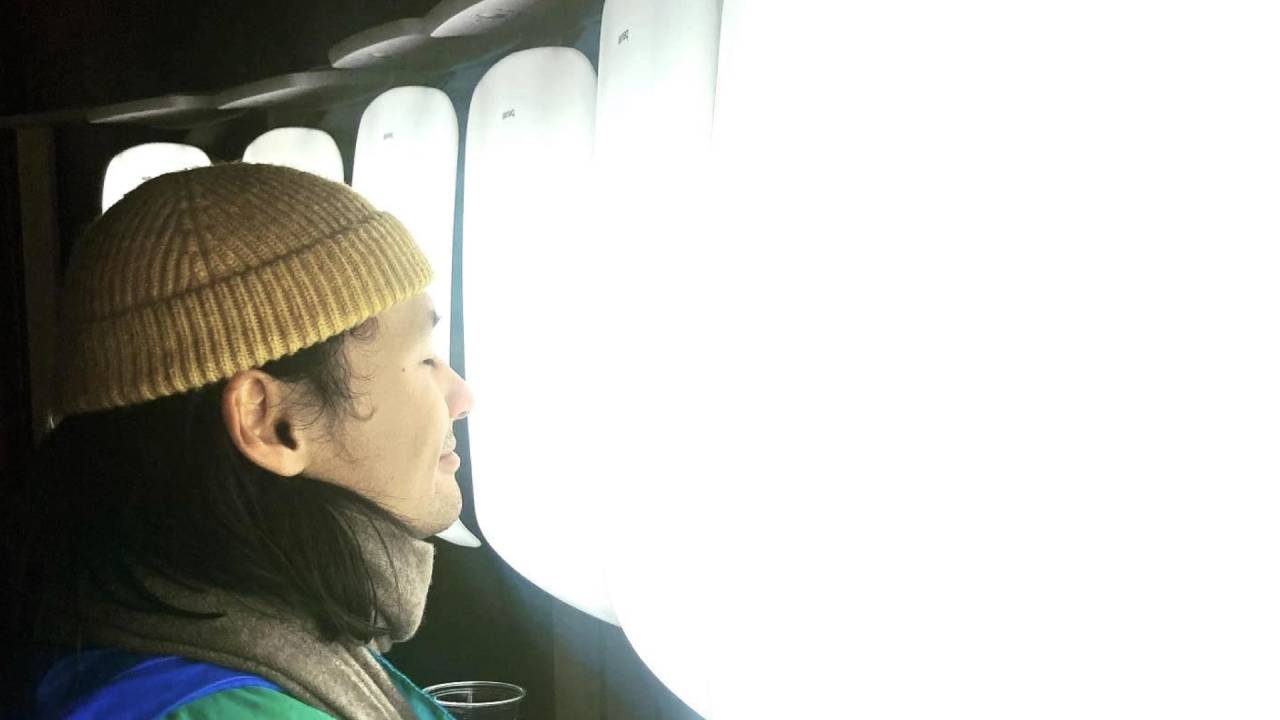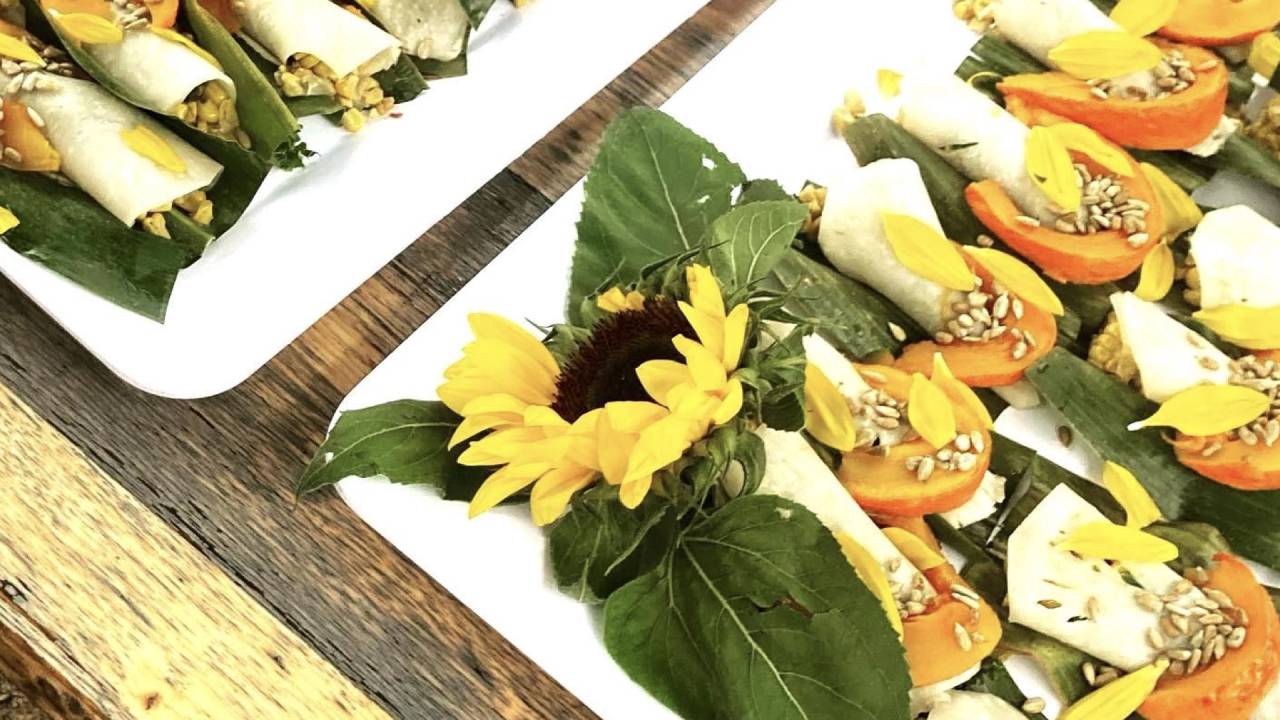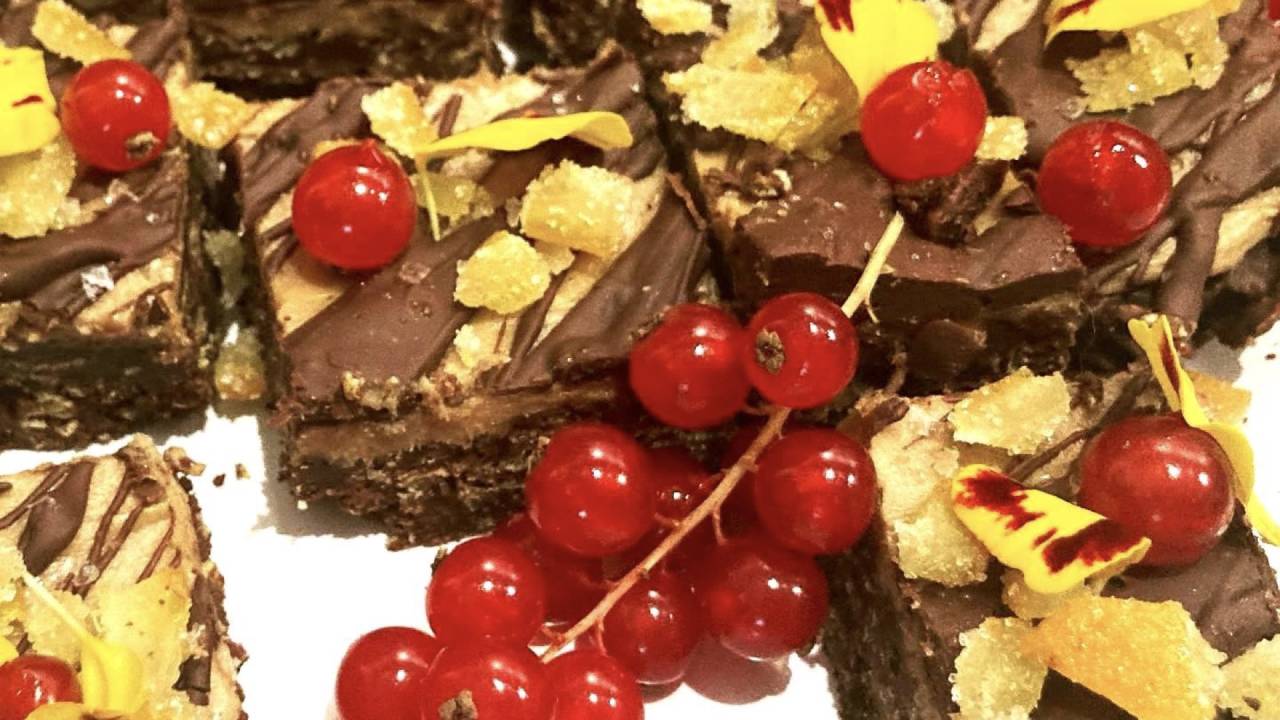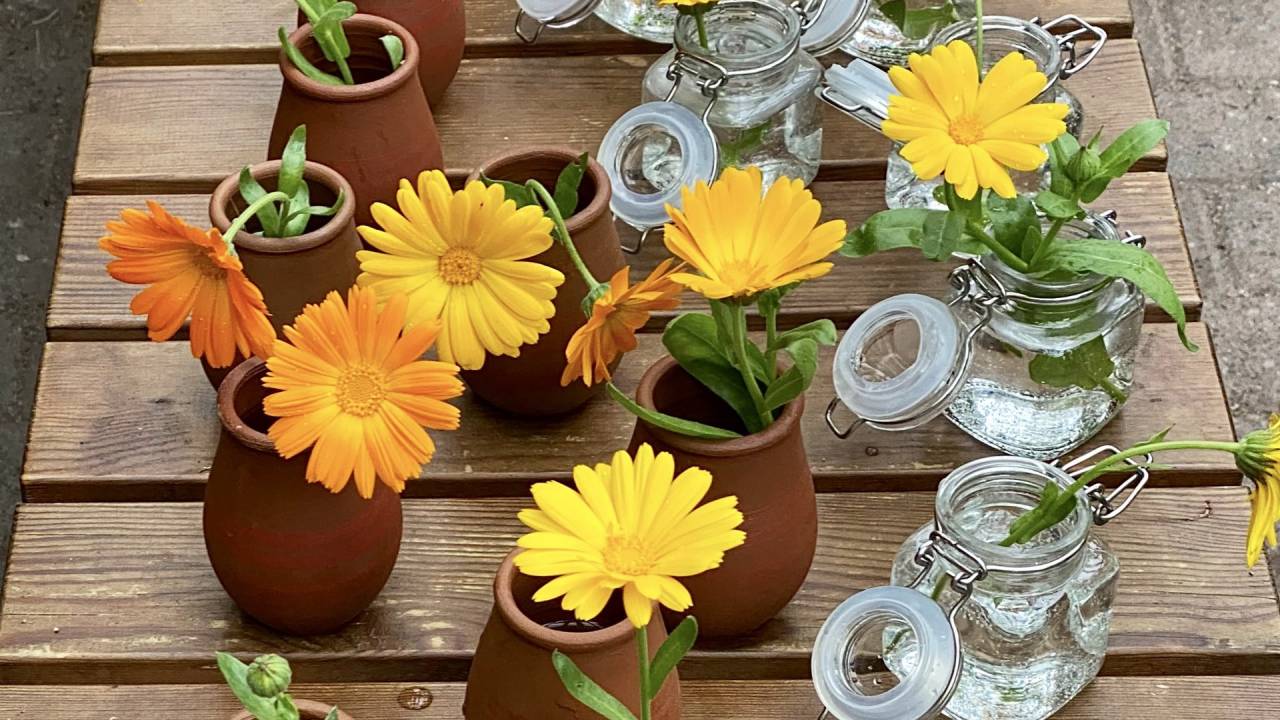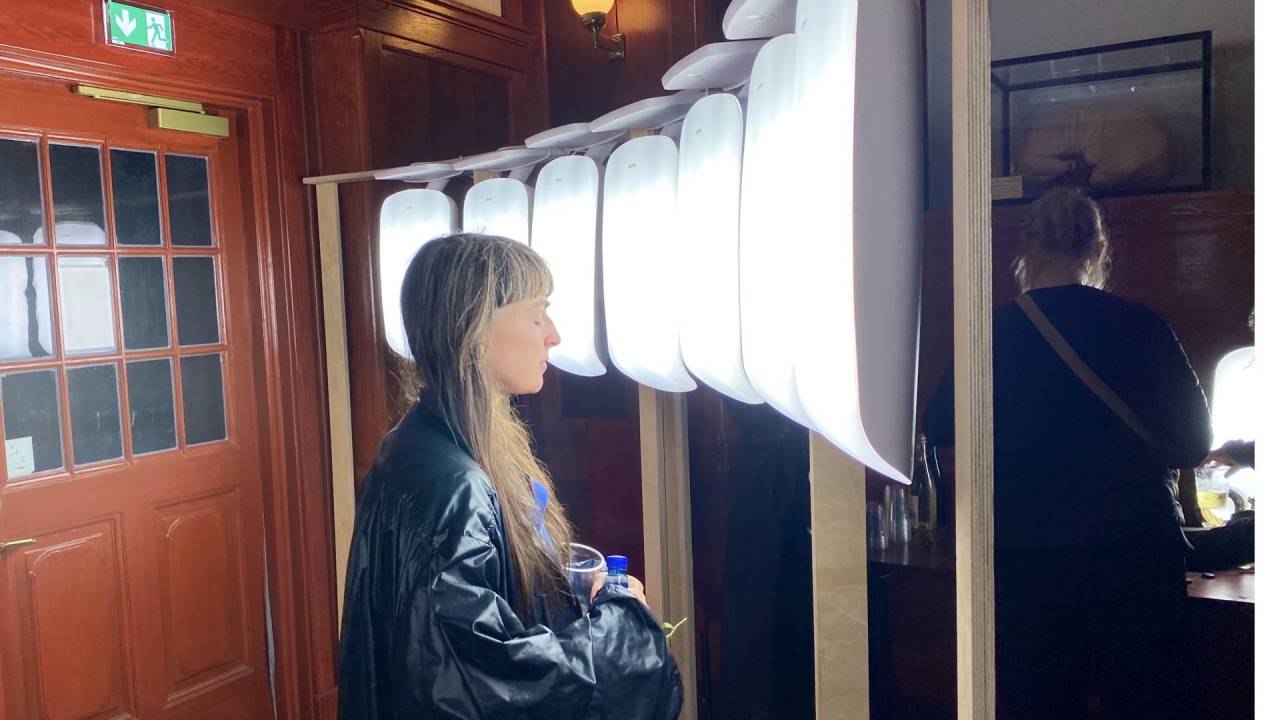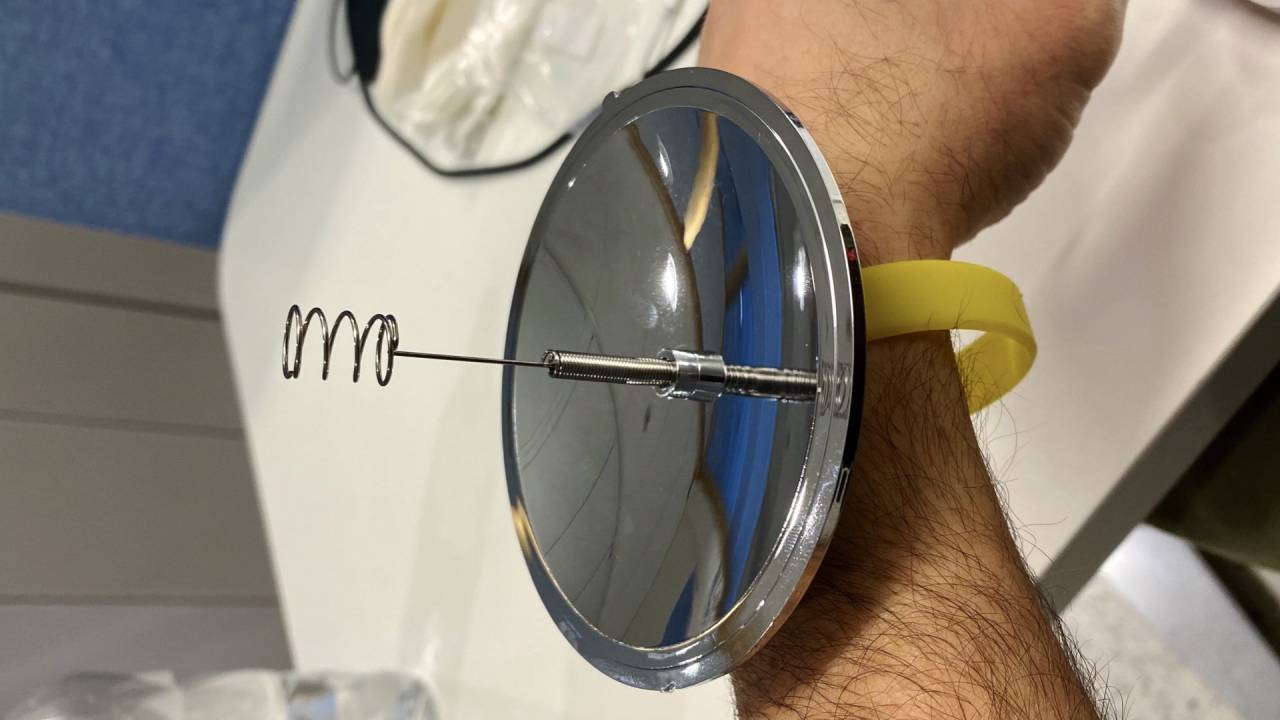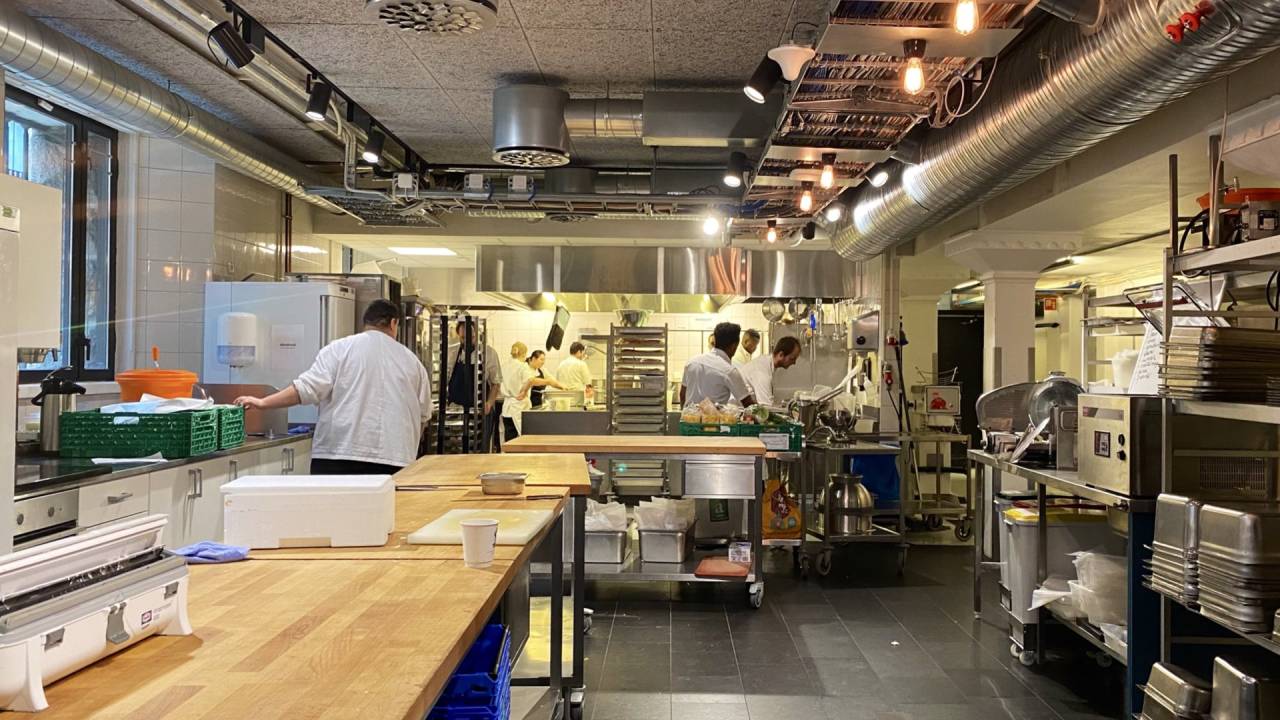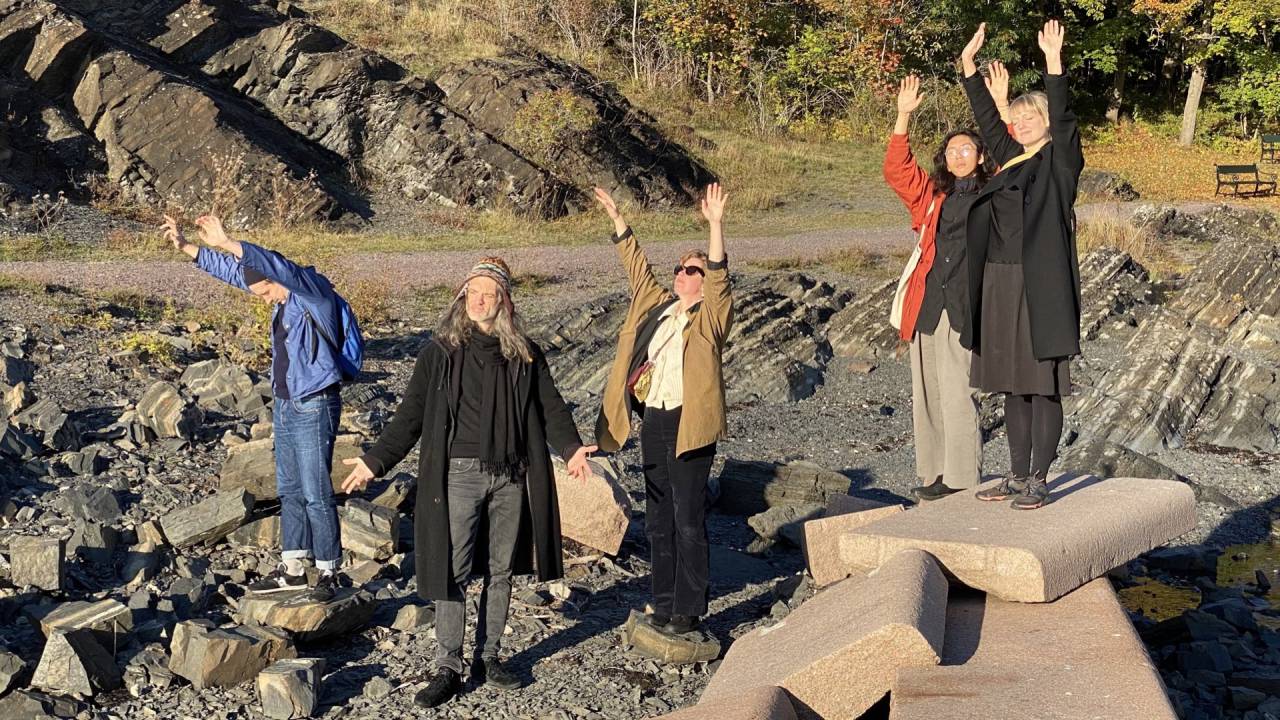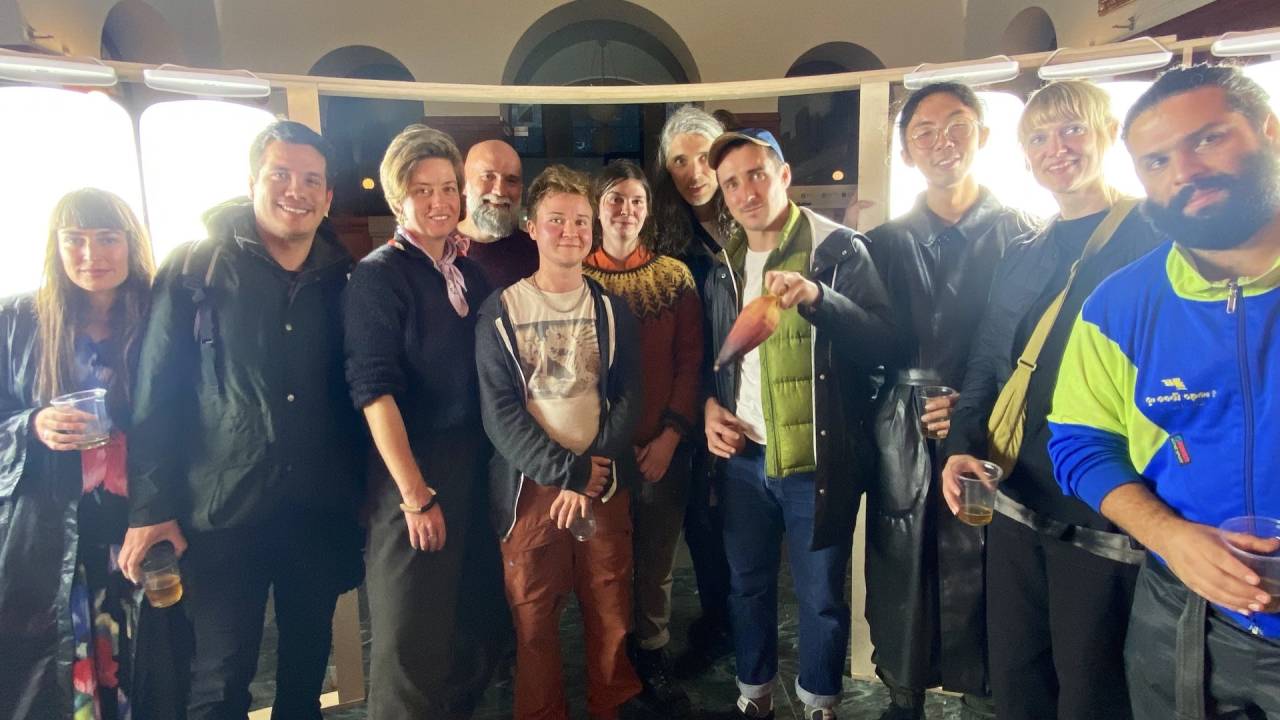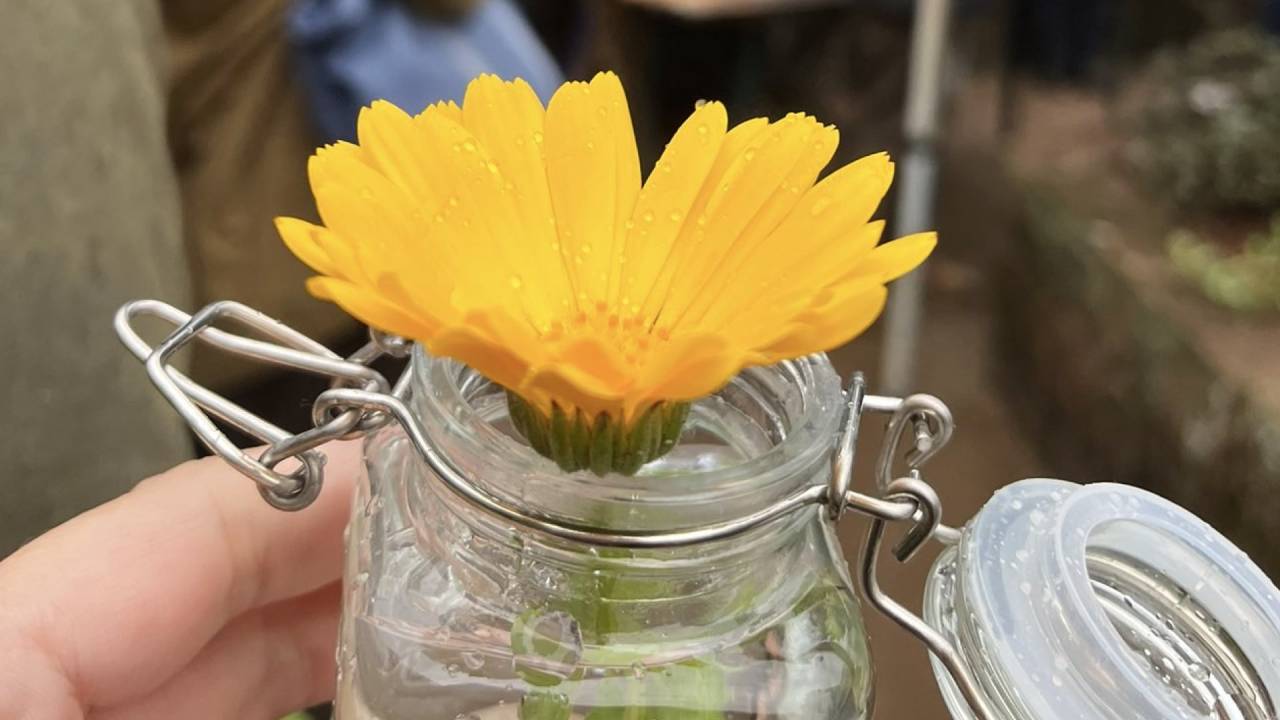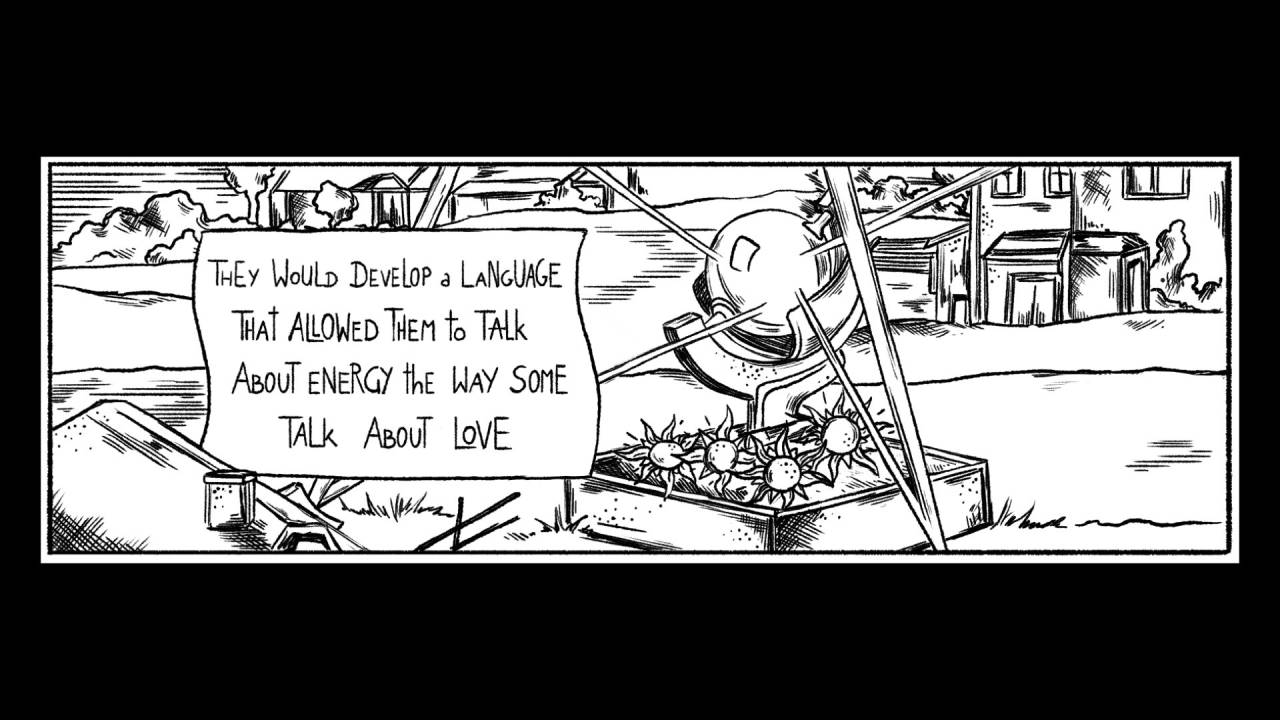 The sun belongs to itself. The Ledger of the Sun is an event format and meal, walk and experience of the Oslo Botanical Gardens. Commissioned by the Artsformation project, and the Oslo Architecture Trienniale, the project creates experiences and exchanges of solar energies, in the context of a roaming processional meal. Collaborating contributors create interventions on a walk that looks at the past and future of solar technologies, as a relation between planetary metabolism and the individual and collective metabolic digestive processes of human animals.
The Ledger of the Sun investigates the sun as a medium, technology, currency and agent of health and sustenance. We will exchange in currencies of energy, minted by the sun, and experience the gifts, growth, plenitudes and enigmas that are brought nearer to us by our nearest star.

In the space of the resonant, wood-walled space of the former Munch museum in Oslo, on one of its main walls, is imprinted the shadow of a painting. This imprint is the negative space of a painting entitled "The Sun," which Edvard Munch created in 1909, and which speaks to the ambiguity of our solar source, its intense beauty and brutality, its life-giving inhumanity. "The Ledger of the Sun" takes this sun print as the initiation point for a discussion of solar energy technologies, solar currencies and solar foods (are there any other kinds?).

Via a walk and specially designed canapé meal, interventions and readings, media and moments of embodied interactions with solar pasts, and solar futures. "The Ledger of the Sun" is created in collaboration within the Oslo Botanical Gardens and organic chef and gardener Kia Vulgaris with the grateful support of Handwerk Botaniske.
The walk, workshop and event and includes contributions to the live event by Jan Nikolai Nelles, Carola Uehlken, Gary Zhexi Zhang, Louise Emily Carver and Thomas Turnbull, amongst other friends, new and old. Collaborative writings by Dani Admiss, James Bridle and Catarina de Almeida Brito will be published as an Empyreal Ephmeride, which accompanies the event. Illustrations and Empyreal Ephmeride publication designs by Natasza Cetner.
Special thanks to Kirsti Reitan Andersen, Victor Renza and Christian Fieseler at the Artsformation project, Øystein Hvamen Rasmussen at Loseter Garden, Alexandra Cruz at the Oslo Architecture Trienniale, architect and designer Oscar Honeyman-Novotny, art and science historian Bjørn Vidar Johansen, Andreas Skauen Pedersen at the Natural History Museum and Linn Gjellesvik Andresen at the Botanic Gardens in Oslo.