= 0.5 ? swiper.slideNext() : swiper.slidePrev()">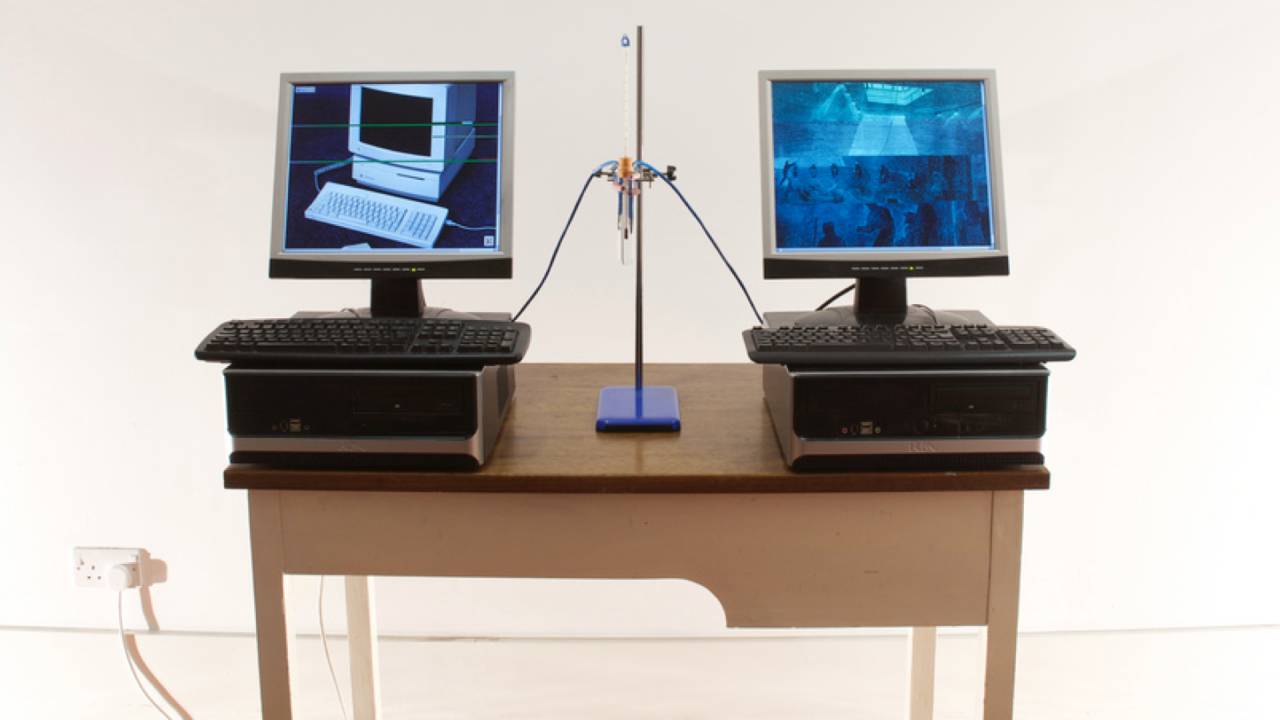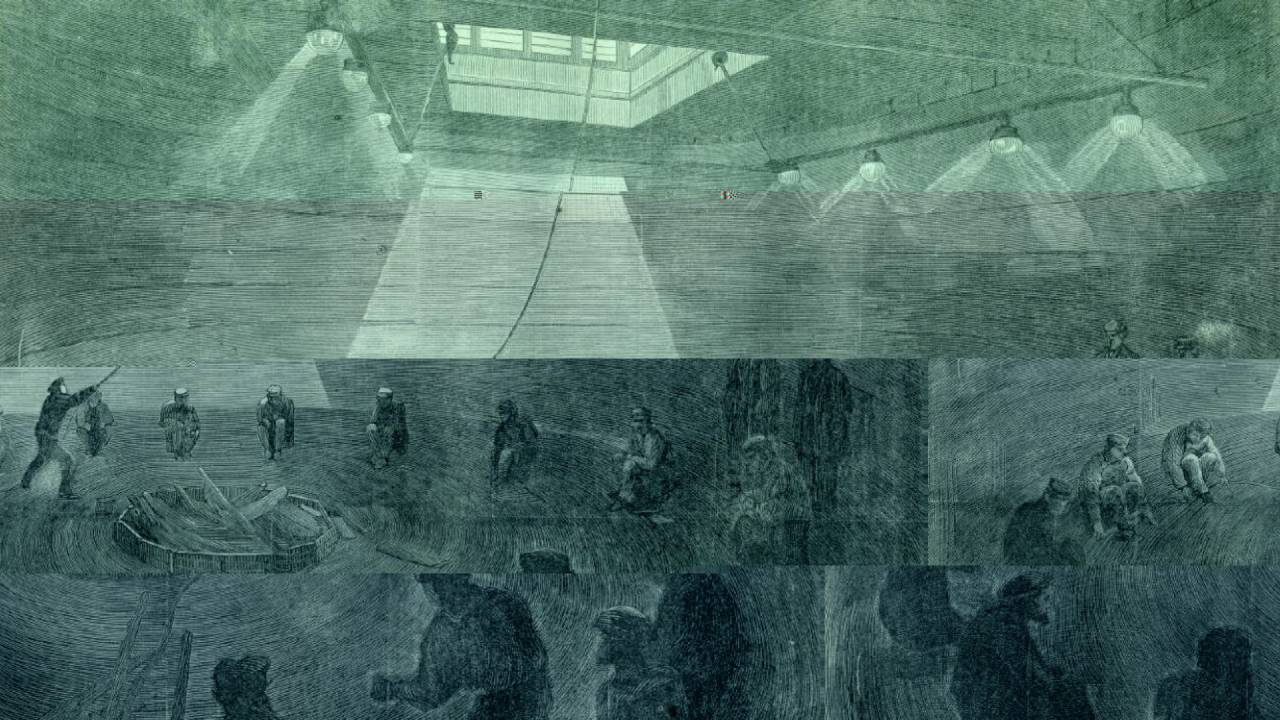 Our digital, networked age hides from us in plain sight the concrete, material correspondence between power and information. The design and culture of computing have made us forget that our access and delivery points for online infor- mation are always physical, electrical systems requiring the support of power and infrastructure.
The history of telecommunications reveals that before post-modern discourse posited them as the lighter-than-air systems producing cloudy, virtual worlds, telecommunications networks were rooted in visible, physical reality. Twined applications in 1804 and 1809 by Campillo and Sömmering gave us the first long-distance electrical telegraphy. These electro-chemical contraptions comprised simple on/off switching at the transmission end, coupled to wires immersed in tubes of acid at the receiving end. The receiver's tubes were labelled with a unique alpha-numeric character, and hydrogen bubbles resulting from electrolysis of the acid would convey a physical message and meaning.
Each text character or movie frame we download necessarily appears electrically on the physical layer of the network; the average power consumption on an active high-speed internet connection is just over 1 Watt; the aggregate power requirements of information transmissions are seldom estimated.
Data Calorimetry is an interactive installation comprised of two computers serving up digital documents to one another. These documents detail the natural history of electrical telecommunications development. The data cable connecting the two servers is spliced, and placed in a tube containing strong acid. As data is transmitted, hydrogen microbubbles and metered temperature rise of the liquid in the tube afford a sense of the real power and energy of digital information.