= 0.5 ? swiper.slideNext() : swiper.slidePrev()">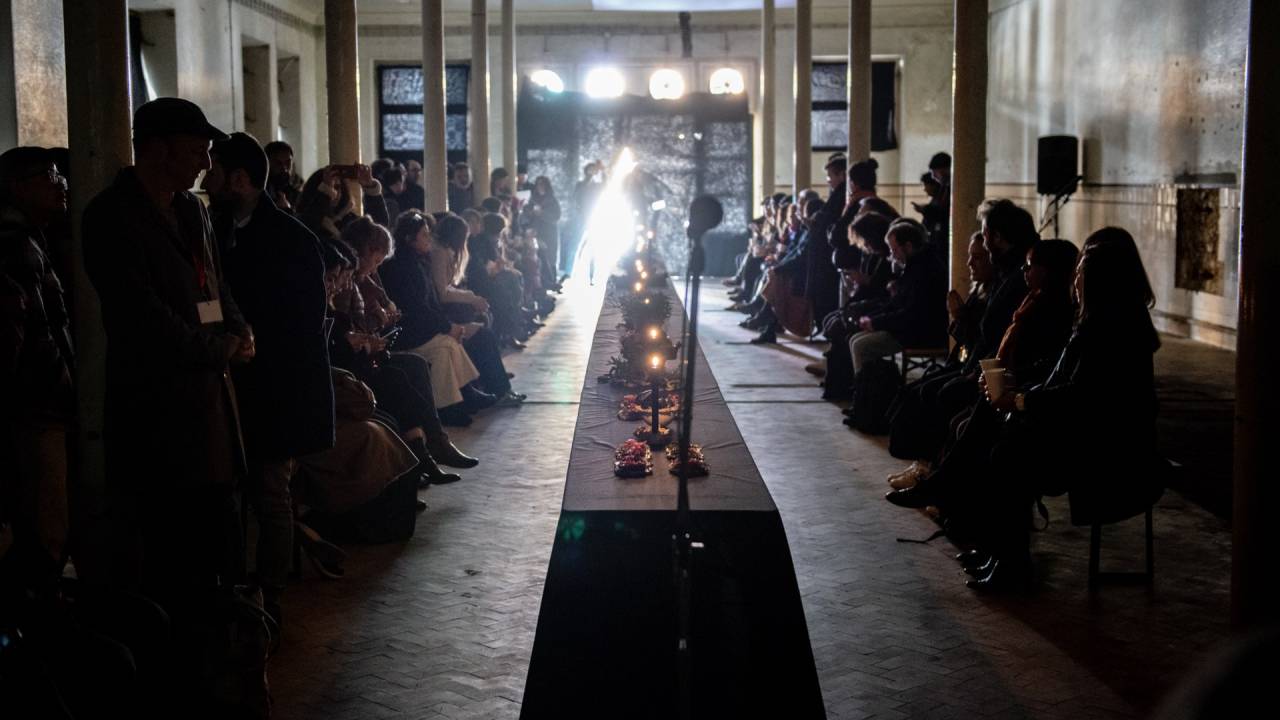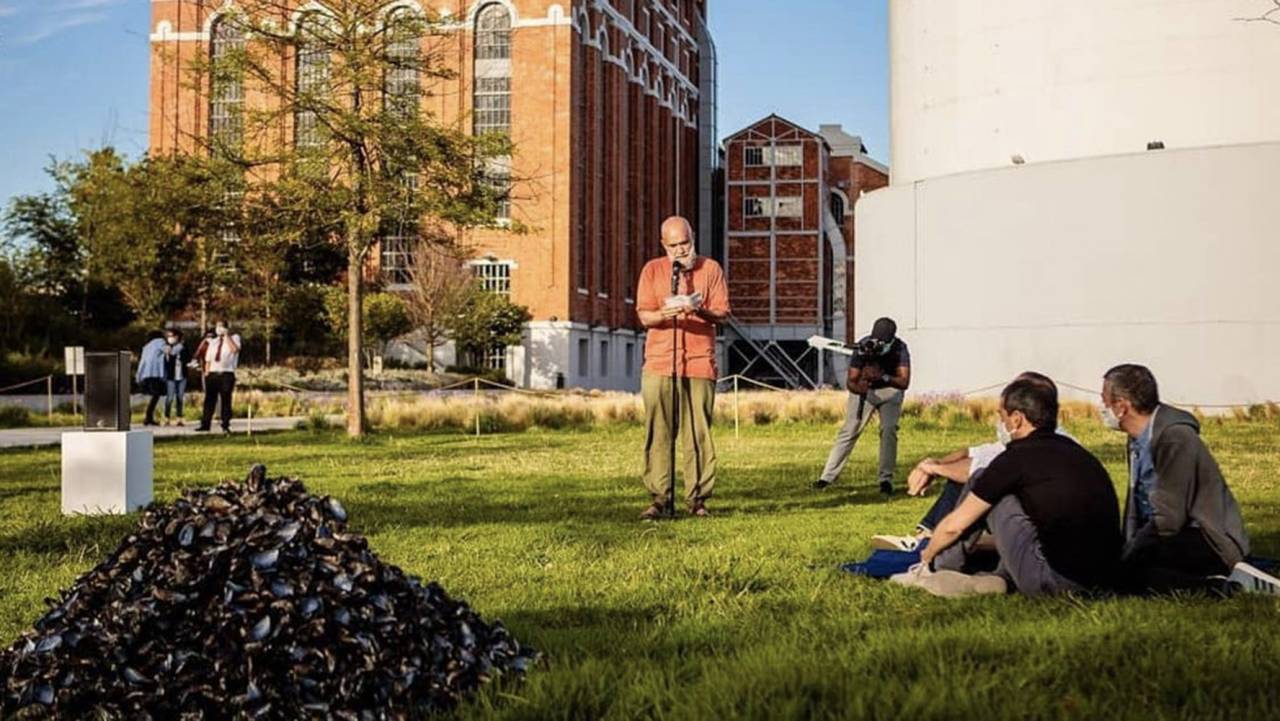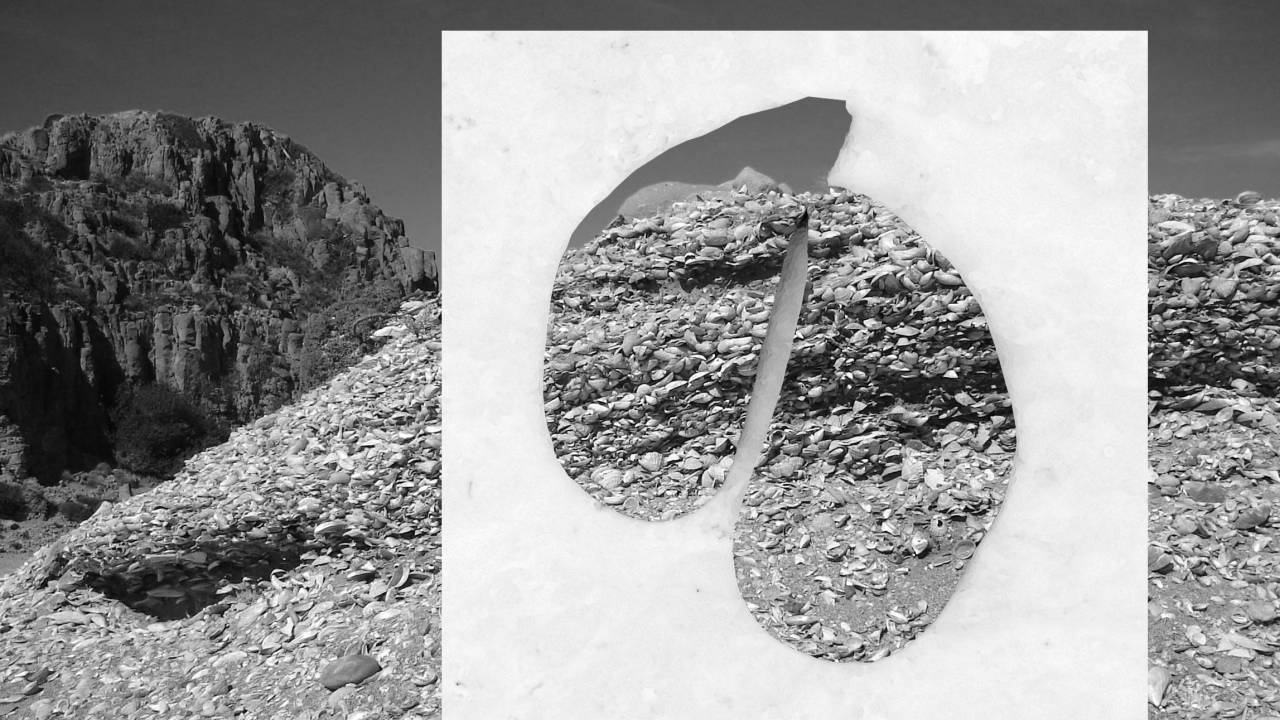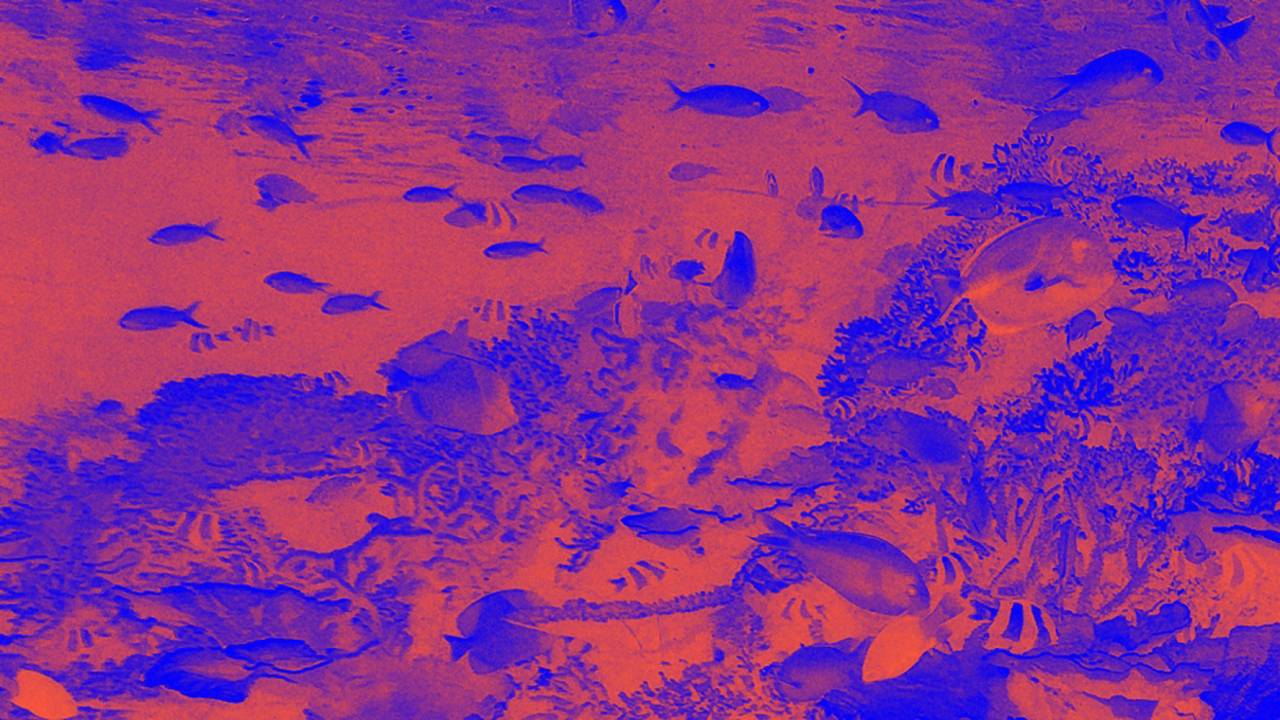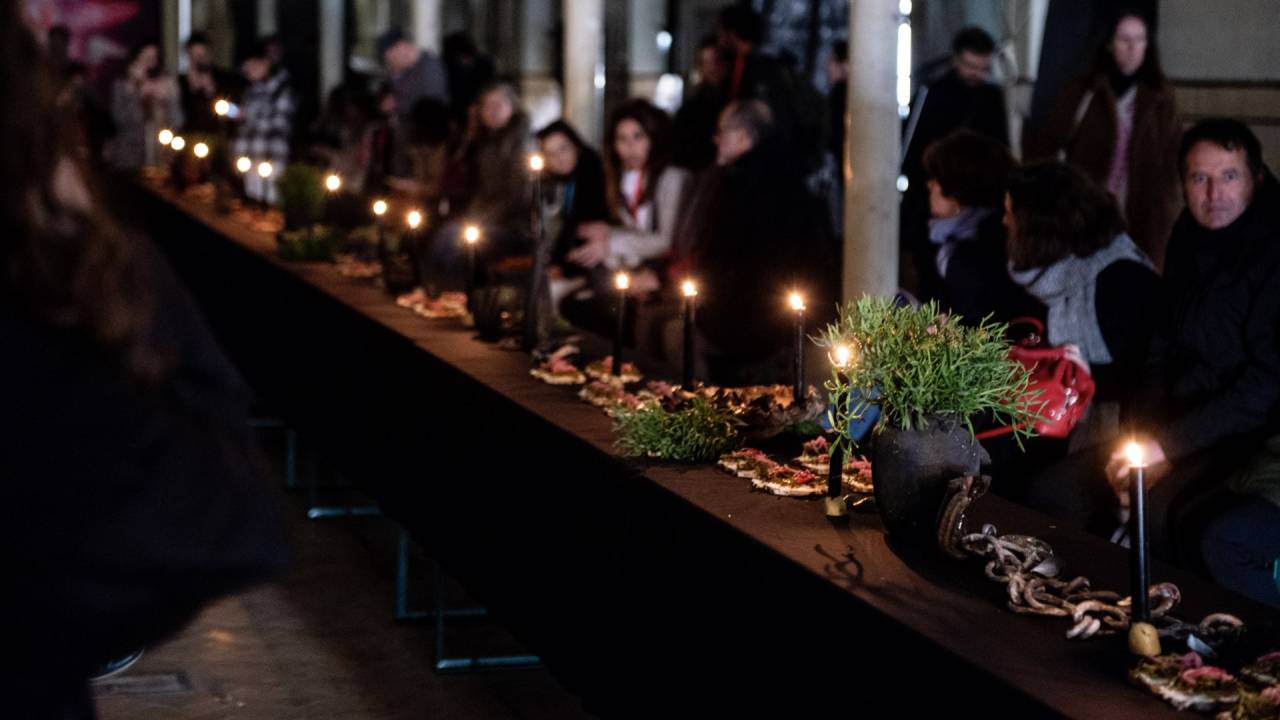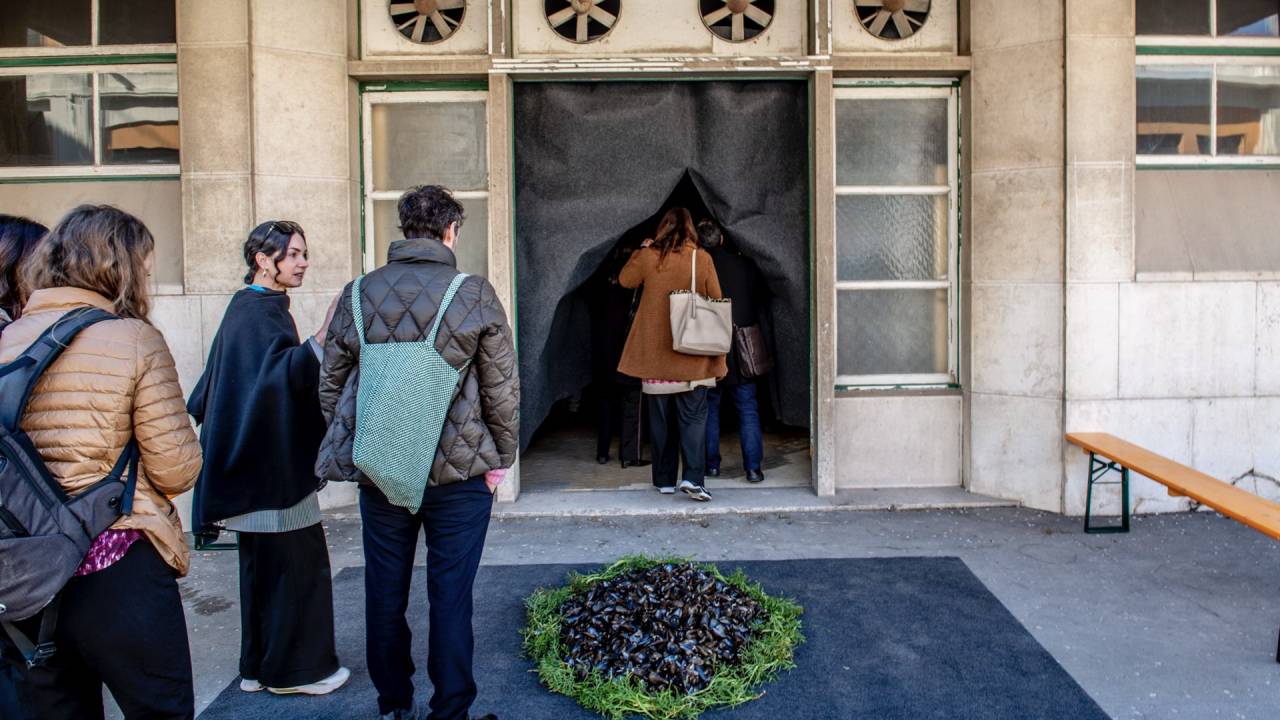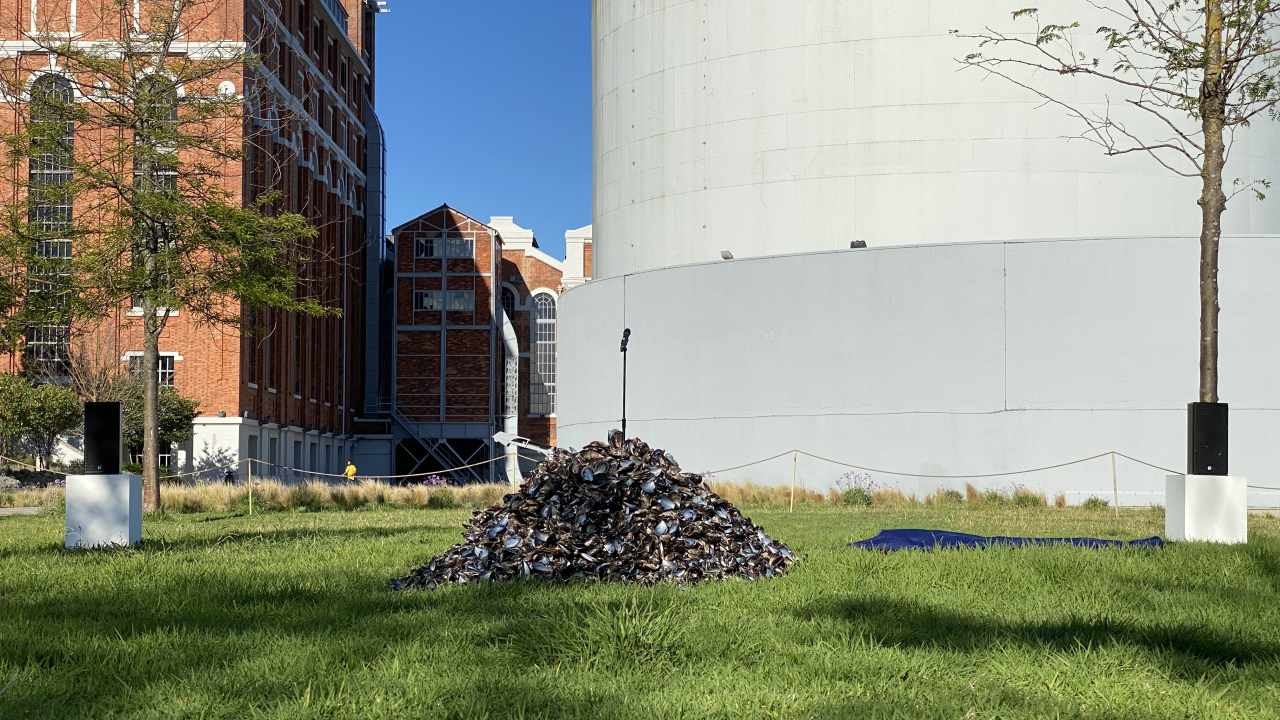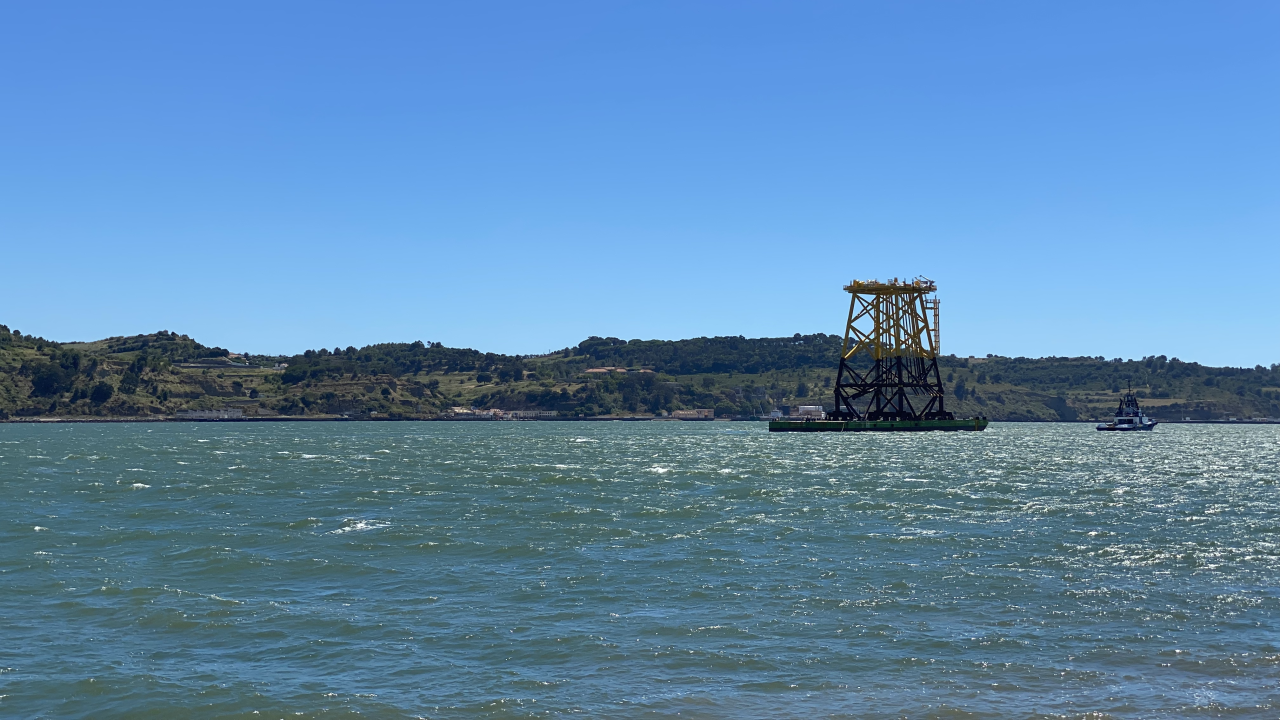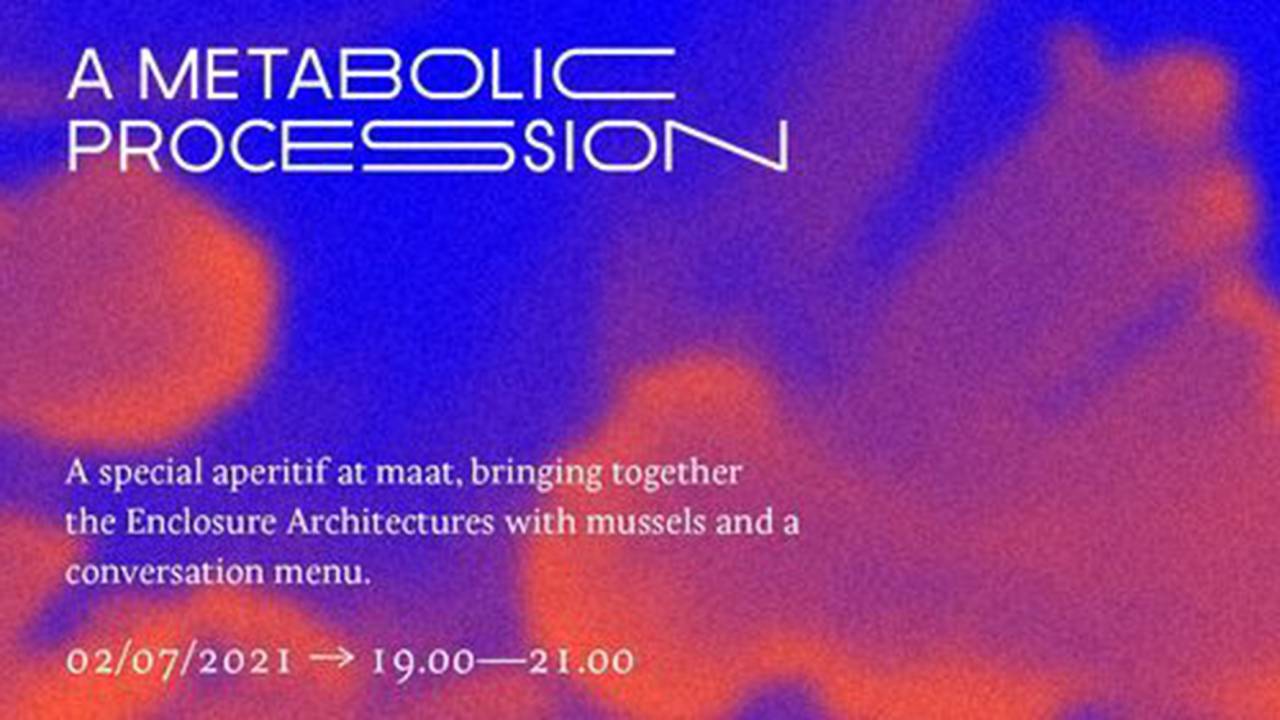 Behold your body
enveloping
Behold the mollusc
enveloping
Behold the mussel
enveloping
Behold the phytoplankton
enveloping
Behold the sea
enveloping
Ecce homo
circuminvolvo
Ecce molluscus
circuminvolvo
Ecce mare
gratias omnibus do
A Metabolic Procession commemorates and observes the bounties of the sea — resources that seem to us, problematically, practically endless. A meal of mussels, bivalve molluscs, cultivated through zero-input aquaculture from the nutrient-rich, salty, coastal waters of Southern Portugal, becomes a ceremony and vigil for the exchanges we engage in when we integrate proteins from the sea.
Performed both at the inauguration of the Bauhaus of the Seas events (February 2023) as well as on the grounds of the MAAT Museum (June 2021) in Lisbon, Portugal, a communal meal is served, set out on commemorative forms that reproduce the shell heaps, or "middens" that ancient peoples created and which contemporary archaeologists endlessly interpret, forms that also evoke funeral mounds, or "tumulus".
The mussels served during the procession are provided by Finisterra, Sagres, with performances and interventions by Evy Jokhova and Jamie Allen, in collaboration, in the context of Louise Carver's Architecture of the Enclosed Sea workshop. Funeral rights of passage were read by Jokhova, Allen, along with the voices of Angela Rui and Joao Grama.